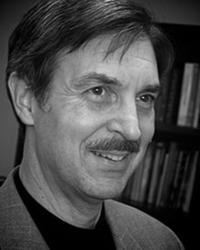 Fewer Huckabees will make the GOP a more inviting place to party.
Washington, DC (PRWEB) April 05, 2013
The Atlas Society has just published a new piece and video commentary by Edward Hudgins entitled "GOP Should Invite Social Conservative Extremists to Leave."
In the piece, Hudgins puts forward the following points:
*Mike Huckabee threatens that if Republicans embrace same-sex marriage and ignore the religious right agenda, he will lead evangelicals and social conservatives out of the GOP and form a third party. Hudgins says, "Let 'em walk!"
*The GOP is in a civil war between establishment conservatives, social conservatives like Huckabee, and the more libertarian Reagan-Tea Party faction.
*The only way Republicans can attract much-needed support from young voters, Hispanics, and information-age entrepreneurs is to ditch its social extremists, otherwise the party will be relegated to the dustbin of history.
You can contact Hudgins for interviews and media appearances at ehudgins(at)atlassociety(dot)org or 202-296-7263x2002.
-------------
Edward Hudgins is director of advocacy and a senior scholar at The Atlas Society. He has worked at the Heritage Foundation, the Cato Institute, and the Joint Economic Committee of the U.S. Congress. Hudgins is author of several hundred pieces on public policy, and has edited books on space, postal service, and international trade. He has written extensively on social and moral issues and is editor and principal author of "Straight Talk about the Soul of the Republican Party" and "An Objectivist Secular Reader." His opinion writing has appeared in the "Wall Street Journal," "Houston Chronicle," "USA Today," and "Philadelphia Inquirer," among other publications. He has appeared on Fox News, CNN, MSNBC, CSPAN, and most major news networks.
Hudgins has a Ph.D. in political philosophy from Catholic University of America and has taught at universities in the United States and Germany.
The Atlas Society (TAS) develops and promotes open Objectivism: the philosophy of reason, individualism, achievement and freedom. Objectivism was founded by Ayn Rand (1905-1982), the author of Atlas Shrugged and The Fountainhead, among other works. As the founders of open Objectivism, TAS believes that the philosophy is a body of knowledge open to expansion and revision, through rational inquiry and open discussion and debate. The organization's publications and programs reach a broad audience ranging from the general public to graduate students in philosophy. TAS is a 501(c)(3) nonprofit organization headquartered in Washington, D.C. For further information, visit the website at http://www.atlassociety.org.