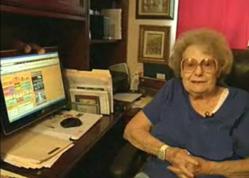 Sites like Winster.com provide increased opportunities for socialization. Virtual or face-to-face interactions, although different in nature, have the ability to create 'the power of presence.'
San Mateo, CA (PRWEB) November 03, 2011
Winster.com recently conducted a survey to its gaming community of baby boomers and seniors, and discovered some atypical gaming behavior and lifestyle trends, which help to explain the immense growth of social media usage among 50-plus adults.
With three million registered players, Winster.com is the 'Club Penguin' for older adults (average player is 50 years old). The social game website offers a variety of free, multi-player casual games that encourages collaboration, instead of competition, strengthening social networks while promoting positive social interaction.
The survey received over 8,000 responses from Winster players. Highlights from the survey:

57% of players are between 45-64 years old
70% of players are ages 45 and up
80% of players are women
83% of players have made at least one friend
18% of players have made more than 50 friends
77% of players play more than one hour a week
37% of players play more than five hours a week
87% of players play from home
Top reasons for playing on the social game site include the following; fun games, enjoy helping others, friendly people and make new friends, relieve stress and relax, win prizes, mental stimulation, and social interaction.
Older adults are devoted players with distinct needs and interests that have been largely ignored by the mainstream game industry, but Winster addresses these unmet needs by offering a friendly gaming environment that requires minimal skill and plenty of opportunity for social interaction.
Noteworthy characteristics and similar life experiences shared among players include: grandparent, disabled, caregiver, homebound, chronic condition (Fibromyalgia, Diabetes, Arthritis), retired, stay-at-home-mom, or lives in rural community. These attributes help to explain the need for social interaction within this group, which has driven the site's popularity among older adults.
"Social media sites can be a powerful ally for an older adult," said Lawrence T. Force, professor of psychology and director of the Center on Aging and Policy at Mount Saint Mary College in Newburgh. "The value of connections (although virtual with a social media site) can add a sense of belonging and connecting across the lifespan. Sites like Winster.com provide increased opportunities for socialization. Virtual or face-to-face interactions, although different in nature, have the ability to create 'the power of presence'," he explained.
Research shows that boomers and seniors who empower themselves with computer training and Internet education live a healthier life, both physically and emotionally, by reducing depression and memory loss. Online games provide a convenient outlet to relieve stress, interact with community, stimulate the mind, and just have fun during all hours of the day.
Winster expands the social lives of its community members, offering an alternative activity that replaces bars, clubs and coffee shops - places that may not be conducive for people who are homebound or have limited mobility.
"We've reinvented the social club through online games," says Michelle Kaplan, co-founder of Winster.com. "By combining the fun of playing group games with the power of the web to bring people together, we are creating a new type of positive social experience. And if people are happier, healthier and more engaged in their lives because of Winster, then we're on to something special."
###