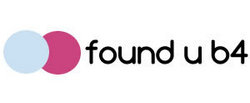 We will help you find out and understand your consumers' needs and wants – sometimes before even they realise it!
(PRWeb UK) February 7, 2011
FoundUB4, a social media consultant, is offering a full range of services to help businesses with all of their social media optimization needs. They work in the realm of social media marketing, providing consultancy to companies who want to outsource their social media campaigns, as well as with businesses unsure of how to succeed in the social media arena.
FoundUB4's top spokesperson said, "When working for agencies, all information and correspondence with the client are completed as if we work for the agency directly, and not as FoundUB4. This ensures that those agencies that outsource their social media can do so without having any overheads."
Other services offered by FoundUB4 to help companies with their social marketing are the following:
1. FoundUB4 will develop a Facebook advertising campaign for businesses by targeting their primary audience. They also build and maintain business Facebook fan pages and monitor the progress of the campaign based on Facebook Insights and other social media monitoring tools. FoundUB4 send weekly ROI performance reports to clients to keep them informed of the campaign's progress.
2. They use proven strategies to improve social media optimization for businesses. This is done by online press releases, social bookmarking submissions, and information articles. A top company spokesperson said, "We set up Facebook, Twitter, and LinkedIn for online businesses because we know how important it is to increase conservations with customers." They also market social media optimization for businesses for 12 months to drive traffic to their website.
3. This social media agency implements and manages bespoke social media strategies with full weekly update reports on the progress of the campaign broken down into easily understandable metrics.
4. Among these services is setting up a bespoke facebook fan page design. FoundUB4 spokesperson recently stated that, "We will develop a bespoke solution and develop other specific features to ensure that business campaign goals are reached." FoundUB4 implements polls to get feedback from their customer base and discussion boards to speak to fans and hear their feedback. They also integrate YouTube and complete RSS feed installation so that companies can have their news directly from their blogs right into Facebook and to their fans.
About FoundUB4
FoundUB4 has experienced success in working with both clients and agencies since their establishment in September 2010. Among their clients have been blue chip accounts such as Schwarzkopf LIVE Color XXL, Diet Coca Cola (Israel) got2b, plus others. The company is committed to stay fully up to date on social media trends and continuously test alternative social media campaigns to reach maximum ROI for the client.
For more information, please visit http://www.FoundUB4.com.
Contact Information:
FoundUB4 Ltd
Kemsley Close
Northfleet
Kent, DA11 8PH
Telephone: 07590 329 204
Skype: FoundUB4
###