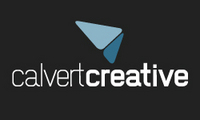 Twitter is a user-managed, hyper-local, micro-blogging conversation web application that asks the question
Cary, NC (PRWEB) March 12, 2008
On Thursday, March 6, 2008 Calvert Creative, a Calvert Holdings, Inc. company, hosted the Triangle TweetUp at its corporate headquarters in Cary, NC. Over 30 people who are actively engaged in online community attended the phatic event. The common interest uniting the group was the use of Twitter.
Event coordinator Wayne Sutton explained that "Twitter is a user-managed, hyper-local, micro-blogging conversation web application that asks the question "What are you doing?"
Prior to the event, nearly 15 people gathered at the MacGregor Ale House for cocktails and early introductions. Connecting the dots among screen names, avatars, and actual faces surfaced as the eminent challenge as participants worked to locate each other in person for the first time. However, despite the fact that many had previously only met in a virtual environment, stimulating conversations began to flow at a quick pace. Several participants commented that their online relationships felt just as real to them as traditional face-to-face relationships. Many agreed that adding a personal dimension to an existing virtual relationship was the best of all possible worlds.
The official gathering began with social mixing and lots of gadget use at a newly installed English bar within the Calvert Holdings offices. The bar, added as a statement of Calvert's desire to create an inviting workplace, remained the hub of activity throughout the evening. The agenda included open and variable multimedia discussions on topics ranging from Seesmic, Pownce, and Twitter for business, to smartphones, the local music scene, operating systems, and the use of technology in education. Concerns about transparency and online visibility in social community were of particular interest. "Everyone was simultaneously Twittering, videotaping, livestreaming, uploading photos, and blogging as we talked about emerging technologies that help to facilitate community," commented Lisa Creech Bledsoe, who goes by the name Glowbird on Twitter, and heads up Calvert Creative. "It was an ideal innovative communication environment."
In explaining the emerging popularity of Twitter, event participant Teri Saylor noted: "I am amazed at the eclectic mix of Twitterers, and even though we come from such a diverse background, we seem to find common ground through this medium. Everyone wants to have a sense of community, and Twitter provides that. At work, I keep it going on my iPhone and never feel alone." Looking ahead to where all this online communication is progressing, Michael Kimsal predicted: "If you want to see what the future of communication will be, the Triangle Tweetup people are the ones to watch."
After several hours of networking and community-driven discussions, participants departed talking animatedly about future meet ups.
Calvert Creative, whose mission is to help businesses learn to use innovative communication tools, hosted the TweetUp because of its commitment to make the Triangle a driving force in social media. Jeff Tippett, Outreach Strategist for Calvert Holdings, Inc., noted: "Calvert Creative helps business communicate at the speed of innovation. We think that users of Twitter are blazing new trails in business communication."
# # #