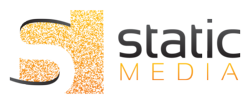 Many business owners are not only unfamiliar with how effective social media is, but how exactly it works
Salt Lake City, UT (PRWEB) May 30, 2011
As social media sites such as Facebook and Twitter continue to grow, it has become imperative that businesses implement a social media presence, in conjunction with their website and other forms of media. Static Media is addressing this issue by offering free social media marketing to clients who choose their SEO services for by aligning their social media strategy with other new or existing forms of their internet marketing services.
Static Media will be offering this free service for the life of new contracts until the end of June, 2011.
"With many recent changes with search engines such as Google and Bing and the rapid advancement of social media sites, it is more important than ever to put focus into client's social media presence to help them rank high organically on search engines by the methods of SEO. By offering free social media management, it will allow us to show the importance of having social media associated with their website and rankings," said Dan Edmund, co-founder of Static Media. "Many business owners are not only unfamiliar with how effective social media is, but how exactly it works."
This comes only months after Microsoft's Bing search engine announce that their rankings will be heavily affected by businesses Facebook status and popularity. Google has also been testing a variety of different social media integration methods as well such as showing Twitter updates and RSS subscription feeds on search results as well.
About Static Media
Static Media is a comprehensive search internet marketing firm located in Salt Lake City, Utah. Their focus is driving traffic and conversions to their clients websites through the methods of search engine optimization] (SEO), Pay Per Click (PPC) management, E-mail, Social Media Marketing and other forms of internet marketing. Clients range from local companies to very large national companies.
To learn more about internet marketing such as SEO, PPC and social media or for a contact:
Dan Edmund
admin (at) staticmedia (dot) com
http://www.staticmedia.com
800-894-7265
###