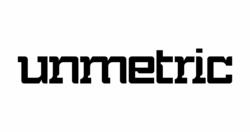 Users can get unique insights into what type of content engages best - for what sector and what brand!
(PRWEB) September 23, 2011
Most of the time (68%), the average telecom brand posts something about itself. This is in sharp contrast to other sectors like Airlines and Retail, where brands talk more generically on Facebook. While this might seem rather egoistic of telecom brands, it seems to work! The average telecom brand enjoys far higher engagement than most other sectors, and this is reflected in their Unmetric engagement score, a relative measure of engagement provided by the Engagement web application.
Unmetric's sector specific taxonomy of content where posts are manually and algorithmically tagged provides much needed insights into the content strategy of brands on Facebook. More importantly, users can get unique insights into what type of content engages best - for what sector and what brand! These, and other interesting data are available on Unmetric, the Social Media Benchmarking and Competitive Intelligence Company based on its growing database of the social media analytics of over a thousand brands across the world. Unmetric's coverage includes leading social media brands in the telecom and retail sectors - like Verizon, AT&T, Virgin, Gap, Best Buy & Walmart. The Unmetric web application also captures other interesting data on brands' points of presence on Facebook and Twitter - from fan and follower growth and profiles to engagement metrics and response parameters.
Essentially, the company observes that most brands are flying blind on social media and that the absence of relative benchmarks so far has proved a detriment to big brands who are used to competitive benchmarking and intelligence on other media.
Currently in beta, Unmetric is currently being evaluated by marquee brands from Fortune 100 companies. At this time, Unmetric provides data on Facebook and Twitter, and includes sector specific benchmarks for various sectors. The web application also has a unique content intelligence module that uses an optimal mix of intelligent algorithms and a team of human analysts to dissect the content strategies of brands on Facebook.
More information is available at http://www.unmetric.com
###