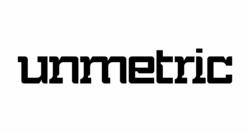 In the first 3 weeks of September, the average Retail Store Facebook page added 110,000 fans to its tribe
San Francisco, CA (PRWEB) September 27, 2011
Retail is one of the most active sectors on social media. Unmetric, the Social Media Benchmarking and Competitive Intelligence Company analysed the Facebook numbers of 15 leading US retail stores in the first three weeks of September, 2011; the list included popular Facebook pages like those of Whole Foods, Walmart, Kohl's, Target, Home Depot, Gap, CVS, Costco, Foot Locker, Best Buy, Walgreens, Lowe's, Macy's and Nordstrom..
While it was observed that the average page added 110,000 fans to its tribe, brands like Best Buy saw especially high growth with a 16% increase in fan count. There were interesting differences in the frequency of updates with Macy's posting almost twice a day on its Facebook wall while brands like Costco posted less frequently - once in four days, on an average. Walmart sees the most fan posts with an average of over 140 posts a day by their community. While Whole Foods, Walmart and Lowe's seemed to be engaging best with their communities, Whole Foods and Nordstrom had the best "net positive sentiment" on their Facebook walls. Interestingly, many retail stores' Facebook posts speak about their brand, current events and everything in between (unlike some other sectors on Unmetric where posts are primarily brand related content)
More data on retail stores' social media and other sectors' social media is available on Unmetric, thanks to its growing database of the social media analytics of over a thousand brands across the world. The company observes that most brands are flying blind on social media and that the absence of relative benchmarks so far has proved a detriment to big brands who are used to competitive benchmarking and intelligence on other media.
Unmetric is currently being evaluated by marquee brands from Fortune 100 companies. Unmetric's analytics engine is powered by an interesting mix of intelligent algorithms and a team of human analysts who dissect the content strategies of brands on Facebook. More information is available at http://www.unmetric.com
###