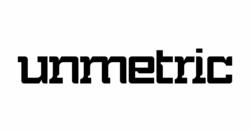 Over a one week period in September, the average automobile Facebook fan page added 5,000 fans to its tribe
Chicago, IL (PRWEB) September 28, 2011
Automobiles are one of the most dynamic sectors on social media. Unmetric, the Social Media Benchmarking and Competitive Intelligence Company analysed the Facebook numbers of 15 leading US Automobile companies & brands over a 1 week period in September, 2011; the list included popular Facebook pages like those of Toyota, GM, Ford, Honda, Chrysler, BMW, Mercedes, Audi, Chevrolet and Nissan.
While it was observed that the average page added 5,000 fans to its tribe, brands like Chevrolet saw especially high growth with an increase of over 18,000 fans - a 3% increase in a single week. There were interesting differences in the frequency of updates with Mazda posting over twice a day on its Facebook wall while brands like Honda posted less frequently - once in three days, on an average. Toyota, Chevrolet, Jeep and Ford see the most fan posts with an average of 35 posts a day by their community. Chevrolet also seemed to be engaging best with its community, closely followed by Chrysler. Interestingly, Mercedes and BMW had the best "net positive sentiment" on their Facebook walls.
More data on automobiles' social media and other sectors' social media is available on Unmetric, thanks to its growing database of the social media analytics of over a thousand brands across the world. The company observes that most brands are flying blind on social media and that the absence of relative benchmarks so far has proved a detriment to big brands who are used to competitive benchmarking and intelligence on other media.
Unmetric is currently being evaluated by marquee brands from Fortune 100 companies. Unmetric's analytics engine is powered by an interesting mix of intelligent algorithms and a team of human analysts who dissect the content strategies of brands on Facebook. More information is available at http://www.unmetric.com
###