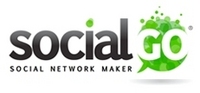 (Vocus) September 30, 2010
More than two-thirds of social network users around the world are maintaining their profiles and reading each other's posts, according to a recent study by Forrester Research; however, many of these users remain wary about adding their own two cents to the online conversation.
This gap between the types of people found on social networking sites — 23 percent are creators who publish and post material, 68 percent are spectators, according to the research — could be explained not by a lack of creativity among users, but by a lack of security among the sites people use.
Apprehension about putting ideas within online communities and thoughts out into cyberspace, unprotected, for all the world to see — whether it's in a blog or a status update — seems to be growing. Many have heard the horror stories about employees who have gotten in trouble with their bosses, or students with their principals, for discussing inappropriate things on Facebook, and no one wants to fall victim to being fired or reprimanded because they expressed an opinion they initially believed was harmless. And while some Facebook settings will block non- "friends" from reading personal information, many of those so-called friends — coworkers, high school pals from 15 years ago — are not necessarily the appropriate audience for whatever information the user feels like sharing anyway.
What many social network users around the world don't realize is that they can build their own sites, where they control the content and their audience. With easy-to-make platforms from companies like SocialGO, anyone can create a social networking site within minutes and then invite only the people they want to share information with.
No one but its members needs to know about the site's existence, and users can even build multiple sites for multiple purposes — whether it's unifying with others who share similar sports interests, charitable causes, or professions — and then adjust security settings to meet the groups' needs.
With the social networking trend moving away from bigger sites like Facebook and Twitter, and toward these smaller custom sites, people can once again feel safe to speak their minds in the cyber world.
# # #