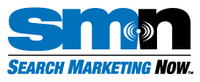 Redding, CT (PRWEB) February 20, 2008
You've created a profile on Facebook, set up a company blog, and signed up for Twitter. The marketing team is putting photos on Flickr, and there's talk about creating a video for YouTube.
Now what?
Social networking is being touted as the hottest new marketing technique - a great way to build brand loyalty, increase customer service and drive more traffic. But who has the time (and staff) to follow all these sites? Does it really pay off? Is it right for your business?
On Tuesday, March 11, at 1PM Eastern, Search Engine Land's Features Editor, Vanessa Fox, will present a free Search Marketing Now webcast: "Social Networking 101: Does My CEO Really Need a Facebook Profile?
Registration is open -- and it's free. Click here to register.
The presentation will cover how to take advantage of the social tools of the web, including how to create an effective profile, how to engage with existing and potential customers, and when it does - and doesn't - make sense to use social networking tools to market your company's products.
This webcast is sponsored by Search Marketing Expo -SMX Social Media, Long Beach, California April 22-23, 2008. SMX Social Media is for internet marketers who want to engage the unique and difficult-to-reach audiences at social media sites like Digg, del.icio.us, Facebook, StumbleUpon, Reddit and Netscape. This West Coast version of SMX Social Media is an encore presentation of the standing-room only New York City edition presented in October 2007. For information and to register, visit http://searchmarketingexpo.com/social/
About Search Marketing Now:
Search Marketing Now webcasts are produced by Third Door Media, Inc. Third Door Media's mission is to empower interactive and search marketing professionals by providing trusted content and community services they need to be successful.
Third Door Media also publishes the fast-growing search marketing news and analysis site Search Engine Land, which launched in December 2006 and attracted 350,000 unique users in October 2007. The company also produces the Search Marketing Expo conference series, including the upcoming SMX West, and Sphinn.com, the place for web, online, search, interactive and internet marketers to share news stories, talk within subject-specific discussion forums, build a network and stay connected to hot topics in internet marketing.
###