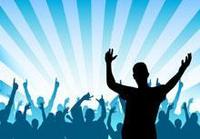 For the first time we have believe we can offer a real alternative to the major search engines. We offer far more value to those utilizing Internet search. The new interface allows even better spam filtering as millions of eyeballs commenting and voting can beat any algorithm of any company
New York, New York (PRWEB) December 31, 2007
EarthFrisk.Org launches the first Meta-Social Hybrid Search Engine, months before Wikipedia's planned launch in 2008 of their own community controlled search engine. With the motto ''If you can't find it by using this site, it doesn't exist,'' EarthFrisk.org finally fully unleashes the Web.
"We've created the first search engine where the community can vote and comment on the very best search results, which are the top searches of Google, MSN's Live and Yahoo, among others, all with less spam," stated Michael Lodispoto, the managing member of EarthFrisk.Org.
EarhFrisk.Org ushers in a new paradigm; the community takes the best search results and then votes and comments on them.
"For the first time we have believe we can offer a real alternative to the major search engines. We offer far more value to those utilizing Internet search. The new interface allows even better spam filtering as millions of eyeballs commenting and voting can beat any algorithm of any company," stated Mr. Lodispoto.
Wikipedia founder Jimmy Wales had hoped to be the first to launch a Web 2.0 answer to search, but EarthFrisk.Org is indeed the first player to enter this growing field. EarthFrisk.Org has direct interfaces with Digg, Wikipedia and other major sites and search engines as well, making searching far easier with less spam.
"EarthFrisk.Org's community ratings can be seen by all just by clicking on the discuss/info/vote button next to all search engine results. No need to download toolbars to see what others are saying about Web sites or even people," said Mr. Lodispoto. He quickly added, "Though toolbars are available and ready for anyone to test out."
With Google's near complete dominance in Internet search growing every month, EarthFrisk.Org hopes to harness "people power" and create an even better search experience.
Contact
Michael Lodispoto
800-517-0863
michael @ earthfrisk.org
# # #