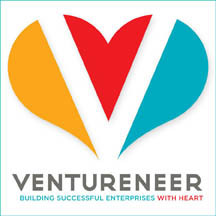 Stop Wasting Time with Social Media
New York, NY (Vocus) September 8, 2009
The truth is social media can take time. For some it takes a lot of time and yet for others it doesn't. It's not they are getting less return. In fact, they are getting more return for the amount of time spent. How do they do this? They have learned ways to streamline the process.
Managing the social media process is part science and part art. It's about knowing what you want to accomplish, which social media tools will help you streamline the process and share the proper messaging. On Tuesday, September 22nd, 1:00 - 2:00pm,ET, Ventureneer.com presents a FREE webinar "Stop Wasting Time with Social Media" taught by Lena L. West, Founder & Chief Social Media Strategist at xynoMedia presents.
For those who think that they're too busy and can't find the time to "do" social media - this webinar outlines a process that incorporates time management, goal setting and maximizing your impact through relationship building. It is - quite simply - the busy business person's answer to social media. There is a special concentration on how and where you can find the time to use social media tools like blogs, Facebook, Twitter, etc. Lena West will share her "flexible structure" system that will show you a simple way to use social media without wasting your valuable time. She'll show you how to select the right social media tool(s) based on your overall business goals. Social media tips and short cuts will also be revealed in this FREE webinar for entrepreneurs.
This webinar is ideal for small business owners, entrepreneurs, and anyone else who wants to "cut to the chase" with social media.
Lena L. West, Founder & Chief Social Media Strategist at xynoMedia, is an award-winning social media consultant, blogger, speaker, journalist and technologist. She is also a columnist and blogger for Entrepreneur Magazine and an expert blogger for Fast Company Magazine.
Ventureneer provides a new approach to learning that blends traditional formal instruction with informal learning derived from peers using Web 2.0 technology to capture and share this knowledge. Ventureneer's customized Web 2.0 learning environment: blogs, virtual classes, peer-to-peer learning, coaching, web events and articles, provide the necessary support to make faster, better organizational decisions.
# # #