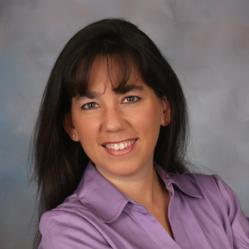 Goat Milk Stuff feels the Internet opens opportunity for entrepreneurs who navigate its paths to success.
Las Vegas (PRWEB) December 30, 2012
PJ Jonas, founder of the Goat Milk Stuff, will tell internet marketers and others gathered at the New Media Expo about how well-focused podcasting has helped augment her marketing efforts to build a thriving online business marketing natural goat milk soaps, lotions and related products at http://www.GoatMilkStuff.com.
She will address the New Media Expo (NMX) about "The Top Reasons Why Bloggers Should Launch a Podcast." NMX is being held January 6-8 in Las Vegas.
PJ's comments, along with other panelists, will inform thousands of participants who gather from more than 50 countries at the NMX network event to learn about content creation, distribution and social media marketing strategies.
The wife and mom of 8 started her Goat Milk Stuff business in the kitchen of her family's small 3-acre farm and in 4 years it grew into a company marketing throughout the USA and worldwide from their new, larger 36-acre farm in Scottsburg, Indiana.
The success and products of Goat Milk Stuff have been reported by NBC's Today Show, CBS' The Doctors, Oprah Magazine, Fox TV, ABC News and a host of other TV, radio and print media, propelling the company to record breaking sales. Indiana also recognized Goat Milk Stuff with the state's 2012 EDGE Award for entrepreneurship.
PJ said, "Goat Milk Stuff feels that the Internet opens a vista of opportunity for entrepreneurs who know how to navigate its paths to success. Focus is important and utilizing all appropriate channels is important in developing a financially lucrative online business."
In addition to her Podcast and blog, the Jonas business maintains an active social media presence on http://www.Facebook.com/GoatMilkStuff, YouTube.com/GoatMilkStuff and at Twitter.com/GoatMilkStuff.
PJ uses social media along with public relations, trade shows and coupons in her company's marketing campaign to reach consumers with the Jonas family's Goat Milk Stuff story.
A former engineer, in 2008 PJ founded Goat Milk Stuff, which she operates with her husband Jim, a former science teacher, with the help of their 8 homeschooled children, ages 5 to 16. The Jonas family makes all of the products marketed by Goat Milk Stuff, including scented and unscented soaps, lotions, lip balms, bath bombs, laundry soap, soy candles and other chemical-free products.
NMX said PJ Jonas "reaches out to her target customers through her blog and podcast and helps them with their daily struggles." Her blog, "Goat Milk Soapers," and podcast, "Busy Mom's Survival Guide," are online at http://www.GoatMilkStuff.com/blog.
The weekly blog broadcasts have been building a following by discussing her approach to mothering 8 growing children, and tips about organizing to build a business. PJ says she has a growing following of busy Moms who relate to raising children and working. Listeners often sign up for the Goat Milk Stuff newsletters that detail life on the Jonas farm as well as offering opportunities for free products and discount coupons.
The success of Goat Milk Stuff in the past few years has resulted in the family now moving from their small 3-acre farm to a nearby 36-acre farm, with new house, barn for goats, and major soap making facility.
New Media Expo, formerly BlogWorld and New Media Expo, is an industry-wide tradeshow, conference and media event for content creators including Bloggers, Podcasters, Web-TV and Video series producers and is dedicated to promoting the dynamic industry of new media.
Goat Milk Stuff offers a variety of chemical-free and all-natural goat milk soaps, lotions, bath bombs, lip balms, lotions and laundry soap, as well as natural soy candles in a number of scents.
Online at http://www.GoatMilkStuff.com, the Scottsburg, Indiana company makes and markets all-natural Goat Milk Stuff™ products including goat milk soaps, lip balms, lotions, bath bombs, laundry soap, soy candles and more. For media, contact Brian Dobson at DobsonPR.com or BD (at) DobsonPR.com.