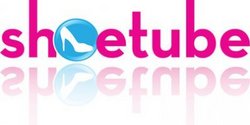 Despite the current turn in the economy, online advertising and social media are projected to stay strong, but advertisers need to be wise about how they spend their budgets and which avenues they choose to capture their audience
Somerville, Mass. (PRWEB) January 8, 2009
Building off an amazing year of growth in online advertising, social media and Internet video Shoetube.tv has created an innovative and targeted way to capture the attention of its audience through their biggest vice - shoes. Shoetube.tv is a new online video channel and social community connecting shoe-loving women from around the world. Niche sites such as Shoetube.tv cater to specific populations, interests and social media communities and are predicted to remain successful despite the slowing of the economy.
Interactive Advertising Bureau (IAB), which makes up more than 85 percent of U.S. online advertising reports that the third quarter of 2008 was the second highest of all time with Internet ad revenues reaching nearly $5.9 billion. Additionally, eMarketer predicts online ad spending will reach $25.7 billion in 2009, which is 8.9 percent over the $23.6 billion that will be spent in 2008.
"Despite the current turn in the economy, online advertising and social media are projected to stay strong, but advertisers need to be wise about how they spend their budgets and which avenues they choose to capture their audience," said Michelle Weber, editorial director and producer, Shoetube.tv. "Sites like Shoetube.tv provide an active and vibrant shopping community, already committed to and searching for coveted brands. The reach is far more targeted meaning their ad dollars go a lot farther."
Shoetube.tv is specifically designed to grab hold of the attention of its target audience, women, through the latest trends in footwear, trend reports from fashionistas and everyday women and boutiques where shoe lovers can purchase their favorite styles. Though shoes will distract even the most level-headed woman, it's the mix of candid blogs, interactive social media and entertaining and informational videos that keep loyal shoe enthusiasts and casual shoppers alike returning to Shoetube.tv over and over again.
Shoetube.tv not only offers it sponsors affordable and highly effective ways to reach their customers, but also provides opportunities to build social media communities around their brand, to establish brand loyalty and to facilitate click through sales.
Shoetube.tv's provides its sponsors with creative and effective opportunities to promote their brands through:

Video Sponsorship - Generate brand buzz by sponsoring one of Shoetube.tv's six, regularly scheduled video programs that give shoe lovers an inside view of the latest styles, from the runways of Europe to the sidewalks of your neighborhood.
Boutique Microsites - As an example: Shoetube.tv's boutique created with Nine West, showcases videos, photos, polls, blogs and contests. The boutique also provides a natural jumping off site for users to purchase Nine West styles directly from their existing e-commerce store.
Traditional Advertising - Shoetube.tv offers a variety of banner and sponsorship alternatives for customers looking to target their narrow audience.
Contests and User Polling - Sponsors can gather valuable market data directly from their customers and gain insight to their customers' through polls.
Intensely interactive, Shoetube.tv is already becoming a site obsessively visited by women looking to find out about the latest trends; interact with other people obsessed with their insoles; and watch and share videos that glorify our love and passion for women's shoes!
For more information on Shoetube.tv visit http://www.shoetube.tv or call Katie Losito at 617-629-2200 x242.
About Powderhouse Productions:
Powderhouse is an award-winning, creative television and new media company based in Somerville, MA. The company's original series have aired on The Discovery Channel, The History Channel, National Geographic Channel, TLC, and Tech TV and in more than 200 countries. Powderhouse is becoming a leader in multi-platform 360 video production: from TV to the web to mobile phone content Powderhouse's work has been recognized with numerous national and international awards, including a prime time Emmy nomination. Currently Powderhouse is taking storytelling to the Web. For more information, please visit http://www.powderhouse.net.
Press Contact:
Genea Sobel
Sobel PR for Shoetube.tv
415.516.0443
genea@sobel-pr.com
###