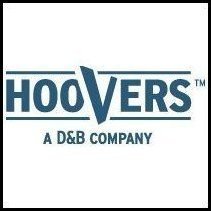 Austin, TX (PRWEB) August 22, 2009 -
Hoover's, Inc. (http://www.hoovers.com ) today announced the next segment of its ongoing free Webinar series, Let's Keep Talking: Using Social Media to Grow Your Business - Part 2. John Jantsch, Principal of Duct Tape Marketing, and Tim Walker, Hoover's Social Media Manager, will be the featured presenters for this Webinar, and will examine how to take advantage of the evolving social media trend - complete with practical, low-cost action steps to help you get started immediately.
During this interactive panel, Jantsch and Walker will address audience questions about social media), but also invite you to submit questions prior to the event. To do so, simply email your questions to eventquestions (at) hoovers (dot) com. The session will include:

How to develop a social media content plan
How to engage prospects and customers
How to manage a social media workload
Tools and tips for bringing it all together
Webinar Details:
Title: Let's Keep Talking: Using Social Media to Grow Your Business - Part 2
Date: Tuesday, August 25, 2009
Time: 11:00 a.m. - 12:00 p.m. CST
About Hoover's, Inc. - The Fastest Path To Business™:
Hoover's, a D&B company, provides its customers with insight and actionable information about companies, industries and key decision makers, along with the powerful tools to find and connect to the right people to get business done. Hoover's provides this information for sales, marketing, business development, and other professionals who need intelligence on U.S. and global companies, industries, and the people who lead them. Hoover's unique combination of editorial expertise and one-of-a-kind data collection with user-generated and company-supplied content gives customers a 360-degree view and competitive edge. This information, along with powerful tools to search, sort, download and integrate the content, is available through Hoover's (http://www.hoovers.com ), the company's premier online service. Hoover's is headquartered in Austin, Texas.
# # #