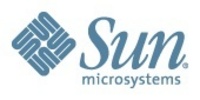 The Network is the Computer
MENLO PARK, Calif. (PRWEB) September 23, 2008
Topics of discussion will include an overview of incorporating social media into the marketing mix and best practices for social media project management in the corporate landscape.
When:
9:00-10:00 a.m. PST, Thursday, September 25, 2008
Where:
People can listen live to the show at 9:00 a.m. Pacific Time by visiting http://www.blogtalkradio.com/stations/sunradio/sociallyspeaking or by dialing (347) 677-1671.
Podcasts will be posted here after every show: http://www.blogtalkradio.com/stations/sunradio/featured.aspx
About Matthew Knell: With more than 10 years of experience in all Internet-savvy companies, Matthew Knell has lived through boom, bust, renaissance and everything in between. At The Mining Company, later About.com, he was part of the team who helped to build the most trafficked NY-based Internet property in the world, and helped to pioneer the idea of context-specific advertising with Sprinks. At JetBlue Airways, he led the team who managed the day-to-day marketing of a $2.5 billion website and led the site through a successful redesign in September 2006. Bitten by the social media bug after JetBlue's winter operational issues, he was part of the team who decided to have CEO David Neeleman apologize to millions on YouTube - an example of crisis communication still lauded to this day. He helped to create JetBlue's Twitter presence in 2006, another stellar example of how brand marketing and social media can mix. Currently, Matt works on the team developing the Flux social media platform for MTV Networks and Viacom brands. Additional information about Matt can be found on his blog tagsmith.org.
About Socially Speaking:"Socially Speaking" (http://www.blogtalkradio.com/stations/sunradio/sociallyspeaking) from Sun Internet Radio is designed to provide a forum for Sun to engage leading commentators and influencers in discussions around the key trends, tools and technologies that impact the social media space today. Socially Speaking is hosted by Russ Castronovo. More information on Sun Blog Talk Radio can be found on Russ' blog here: http://blogs.sun.com/russcastronovo/.
About Sun Microsystems, Inc.
Sun Microsystems develops the technologies that power the global marketplace. Guided by a singular vision -- "The Network is the Computer" -- Sun drives network participation through shared innovation, community development and open source leadership. Sun can be found in more than 100 countries and on the Web at http://sun.com.