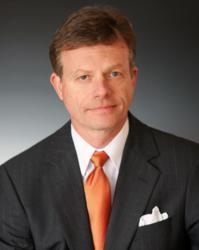 The Zone social media strategy is making a meaningful contribution to the growth of ZoneDiet.com.
Marblehead, MA (PRWEB) May 13, 2011
Zone Labs' social media marketing campaign is exemplary of effective brand building through social media as the Zone Diet brand and http://www.ZoneDiet.com were the focus of Internet Evolution, the online magazine featuring news, analysis and opinion about the Internet.
Dr. Barry Sears, New York Times #1 best-selling author of "The Zone" and creator of the Zone Diet, online at ZoneDiet.com, said, "Product quality and customer service are top priorities as we seek to better serve Zone Diet food and nutritional products consumers online."
The article, online at http://tinyurl.com/3w65z9y, includes a video of Petter M. Etholm, chief executive officer of Zone Labs, who discussed the company's strategy to grow website business with the help of the Cisco® SocialMiner Program, in addition to traditional marketing and sales programs.
Etholm explained how social media is being utilized in the Zone's Customer Relationship Management (CRM) Program to respond to consumer questions, clarify concerns and build business of the Zone foods and omega 3 products that are available at ZoneDiet.com.
In the article, Petter Etholm said Zone Labs is a life sciences company specializing in the field of anti-inflammatory nutrition and using its expertise to help clients lose weight and maintain a healthy lifestyle. He said the SocialMiner program is a crucial way to increase customer referrals that are vital to building business.
Etholm added, "Cisco SocialMiner helps us be aware of comments so we can respond accurately. The Zone social media strategy is making a meaningful contribution to the growth of ZoneDiet.com."
Discussion how ZoneDiet.com uses the Cisco program, Internet Evolution wrote, "The Cisco social CRM tool helps link our customer care call-center data with marketing, business analytics, and sales teams to better respond to Internet chatter about Zone products and the products of competitors."
Zone Labs, the world's leader in anti-inflammatory nutrition, makes and markets Zone foods, such as pasta, bagels, rolls, bread, croutons, bagel chips and cookies. Zone Labs also markets OmegaRx, the highest-purity omega-3 fish oil, and Zone Polyphenols, among other nutritional products. Zone foods are available online at ZoneDiet.com and shipped directly to customers via UPS.
Dr. Sears' books have sold more than five million copies in the United States and have been translated into 22 languages. Dr. Sears, a scientist, is chairman and founder of Zone Labs Inc., which has headquarters in Marblehead, Mass. More information is available at http://www.zonediet.com and DrSears.com. Media contact is Brian Dobson at DobsonPR.com or bd (at) dobsonpr (dot) com.
###