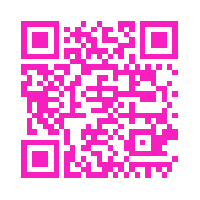 Tulsa, Ok (PRWEB) December 01, 2011
Following their inaugural conference in 2011, The Social Media Tulsa Conference is back.
With an added day of knowledge-sharing, presented by local and global social media leaders and thought starters, #SMTulsa conference attendees are sure to be inspired to take their online marketing strategies to a new level.
Early registration rates are available through December 31, 2011. Full time students and non-profit organizations also receive special discounted rates to attend the conference.
"Whether you are a small business looking to get started with a social media marketing plan, or a corporate marketing manager needing tips for taking your online marketing strategies to a new level, the Social Media Tulsa Conference is for you," said Cheryl Lawson of Party Aficionado and Founder of Social Media Tulsa.
Register now and follow the #SMTulsa hashtag on Twitter to learn more about Social Media Tulsa and to receive updates about the 2012 Conference.
About Social Media Tulsa
Social Media Tulsa is the area's most active social media group. #SMTulsa has rapidly become the place for thought leaders and newbies alike to share social media's best practices while at the same time going beyond the technology to create face to face connections. It all began with Social Media Day Tulsa 2010 at Fat Guys Burger Bar in the historic Greenwood district. Social Media Tulsa invites its members to gather and talk about the impact of Social Media on business, news, entertainment, sports, nonprofit, and any other topics. To learn more visit SocialMediaTulsa.org
About Party Aficionado
Party Aficionado is a leading social marketing firm specializing in event marketing, social media marketing, internet marketing, and PR. To learn more visit Partyaficionado.com.
# # #