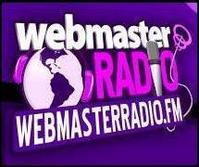 The Hook with Katie Kempner
Fort Lauderdale, FL (PRWEB) September 12, 2007
Leo Burnett and WebmasterRadio.FM announce an hour-long Internet radio show addressing the confluence of marketing and social networking in a changing consumer landscape. Marc Landsberg, Leo Burnett's corporate strategist and president of LB's digital partner, Arc Worldwide, hosts, "The Future of Marketing in the Eyes of the Consumer." His guests are Ben Hourahine, futures editor, Leo Burnett London; Jamie Allsopp, associate director of innovation at the Future Foundation; and Marie Corin, brand manager, The Times.
Journalists and marketing professionals will benefit from insightful answers to:

What do people do when they're not consuming and what should marketers learn from that?
What do marketers need to do so that people involved in social networking embrace them?
What do marketers need to know about collective individualism?
What is consumerism coming to when an entire Facebook group is called: "Stop calling me a consumer; I'm a person."?
What is the relationship between people's need for downtime and marketing? Ever visited catsandsinks.com?
When people report that spending time online is less enjoyable than a movie, what's a marketer to do?
What happens when social networking sites like Facebook and MySpace are forgotten about?
Tune into WebmasterRadio.FM on September 13 at 10 am EST, 3 pm UK time and 3 p.m EST, 8 pm UK time. Or, simply click on http://www.webmasterradio.fm/Public-Relations/Cover-Story/UK-Special beginning September 13 to download the podcast.
About Leo Burnett Worldwide -
Leo Burnett Worldwide, comprising the Leo Burnett brand agency and marketing partner Arc Worldwide, is one of the world's largest agency networks and a subsidiary of Publicis Groupe (http://www.publicisgroupe.com), the world's fourth-largest communications company. LBW holds people at the center of its strategic thinking, technological innovation and creative ideas, focusing first and foremost on human behavior before attempting to tell a brand's story.
With this approach, LBW ensures that people who buy into client brands believe in them all the more. With expertise in mass advertising and digital, promotional and retail marketing, LBW partners with blue-chip clients such as The Coca-Cola Company, Diageo, McDonald's and Procter & Gamble. The company has won more advertising awards for campaign effectiveness than any other agency in the last six years in the U.S., has been heralded as a "pioneer on the frontier of marketing", and continues to be ranked as one of the world's top five creatively awarded networks worldwide.
About WebmasterRadio.FM
WebmasterRadio.FM lifts the "veiled curtain" of the Internet, bringing the business community together through an interactive radio network. Its listeners are a global group comprised of everyone from corporate executives and decision makers to small and mid-sized businesses and individual entrepreneurs. WebmasterRadio.FM's stellar line-up of radio programming includes "CoverStory" with Joe Beaulaurier of PRWeb, WebmasterRadio.FM's official newswire; "The Hook with Katie Kempner" with Katie Kempner, Vice President of Crispin Porter + Bogusky; "The Daily SearchCast" featuring search authority Danny Sullivan of SearchEngineLand.com; and more. To tune into WebmasterRadio.FM's live content or check out the show lineup, please visit http://www.WebmasterRadio.FM.
For interviews contact:
Sally O'Dowd, Leo Burnett
Office: 312.220.5232
Mobile: 773.458.3740
# # #