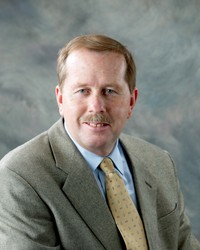 Mr. Allsup was chosen based on his personal and corporate passion to help people who have become disabled
Belleville, Ill. (Vocus) October 17, 2009
Allsup Inc. CEO Jim Allsup will be presented with the Invisible Disabilities Advocate (IDA) 2009 Advocacy Award at the organization's annual banquet in Denver, Colo., this Sunday.
"Mr. Allsup was chosen based on his personal and corporate passion to help people who have become disabled," said IDA president Wayne Connell. "As president and CEO of Allsup Inc., he has been a leader in advocating for the rights of the disabled and is a recognized authority on disability-related Social Security and Medicare issues."
In the 25 years since the former Social Security Administration field officer founded Allsup as a one-man operation in 1984, the company has grown to 600 employees and has helped more than 120,000 individuals obtain over $10.3 billion in Social Security disability and Medicare benefits.
Key to this success has been Allsup's commitment to make complex government programs more accessible and responsive to people with disabilities.
"I founded Allsup with the belief that those who are disabled and cannot work deserve to live lives that are as financially secure and healthy as possible," Mr. Allsup said. "This belief continues to guide my personal and professional life as well as my advocacy efforts.
"I am humbled and honored to receive the Advocacy Award from the Invisible Disabilities Advocate. I commend their efforts to increase awareness of the particular challenges faced by those whose disabilities are not readily apparent. Education and advocacy are keys to ensuring inclusion, understanding and compassion. This award is an important reminder of the work that still needs to be done, especially on behalf of those with disabilities who can no longer work."
Allsup Inc.'s communications director Dan Allsup will accept the award on Allsup's behalf.
ABOUT ALLSUP
Allsup is a nationwide provider of Social Security disability, Medicare and workers' compensation services for individuals, employers and insurance carriers. Celebrating its 25th anniversary in 2009, Allsup employs more than 600 professionals who deliver specialized services supporting people with disabilities and seniors so they may lead lives that are as financially secure and as healthy as possible. The company is based in Belleville, Ill., near St. Louis.
ABOUT IDA
The Invisible Disabilities Advocate is a 501(c)3 non-profit organization that reaches around the world to people touched by chronic illness, pain, injury and disabilities. The organization is based in Parker, Co., and offers encouragement, support and assistance to people who live with debilitating conditions, as well as their loved ones, through its website, literature, projects and seminars. For more information, visit http://www.invisibledisabilities.org .
###