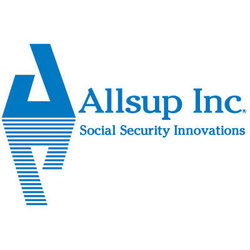 Belleville, Ill. (PRWEB) July 23, 2007
For individuals with a disability who are unable to work, the government runs a mandatory insurance program designed to provide income. This program is called Social Security Disability Insurance. However, according to Allsup Inc., there are three important specifics potential applicants need to understand.
1. A person must be currently and fully insured.
In 2007 if someone earns $1000, they have just "bought a quarter." A person can get up to four quarters in each calendar year. For someone to be currently insured they must have 20 quarters in the past 10 years. A simple way to explain this is working five out of the last 10 years; however they would also be currently insured if they earned two quarters each year for the last 10 years.
There are special qualifying parameters for people under age 31 who become disabled. They may be currently insured with less than 20 quarters of coverage.
Bottom line--a person can only earn 4 quarters a year and they need 20 quarters in the last 10 years to be currently insured.
In addition to being currently insured a person must also be fully insured to be able to apply for disability benefits.
There are two ways to determine if someone is fully insured.
The first is do they have 40 quarters of coverage? If they do they are fully insured.
The second way to be fully insured is to have six quarters of coverage plus one quarter of coverage for each year after the year they reach the age of 21.
2. A person must have become disabled before reaching full retirement age.
A person's full-retirement age varies depending on their birth-date and specific details can be viewed here. But once they reach that age, they are no longer eligible for Social Security Disability Insurance.
3. A person must meet Social Security's definition of disability.
Social Security uses a five-step, chronological process to determine if an individual qualifies for disability benefits, including: they are not gainfully employed; their condition is severe; their condition is on the Social Security Administration's list of disabling conditions and they will be disabled for more than a year; they are not able to do the work they had been doing before the impairment; and, finally, they can't adjust to doing any other type of work.
If the applicant fails to prove they meet all five steps, their application will be denied.
Education and knowledge is power--especially when dealing with the red tape and policies of a government agency.
About Allsup
Allsup Inc. is the premier Social Security Disability Insurance representation company in the United States and has been serving individuals with disabilities nationwide since 1984. Today, the company has more than 425 professionals focused on helping individuals and their families gain the financial and health benefits they deserve. For more information visit Allsup's Web site at http://www.allsup.com.
# # #