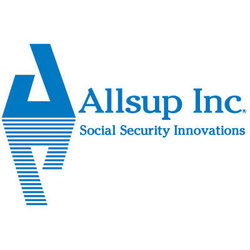 Social Security disability payments are a significant, and often the sole, income source for millions of individuals with disabilities and their families
Belleville, IL (PRWEB) July 30, 2007
Most people filing for Social Security Disability Insurance benefits can expect their initial claim to be denied. If they appeal -- even if they are successful -- they'll still go through several additional steps and probably wait nearly two years before they ever see a disability payment.
According to Allsup Inc., however, the millions of applicants who apply each year may be able to shorten the process by avoiding a few common mistakes that can delay their award or have their application rejected all together. Allsup Inc. is the country's leading Social Security disability representation company.
"Social Security disability payments are a significant, and often the sole, income source for millions of individuals with disabilities and their families," according to Edward Swierczek, senior claims representative with Allsup. "Unfortunately, individuals who become disabled often make mistakes in applying for their Social Security Disability Insurance benefits. This may result in even more delays, which puts more stress on what could already be a precarious financial situation."
Allsup points out common mistakes and offers some advice that may improve an applicant's chances for a faster, favorable Social Security Disability Insurance decision. They include:
Going into the process uneducated.
Some people believe it's just a matter of filling out a few forms, sending them in and waiting for their checks. They would be surprised to find out just how complicated the process really is. According to Swierczek, the Social Security Administration follows a five-step sequential evaluation process to determine if an individual qualifies for disability benefits.

You must not be gainfully employed, which for 2007, is defined as earning more than $900 a month,
Your condition is severe, meaning it interferes with basic activities of work,
Your condition is on the Social Security Administration's list of disabling conditions and you will be disabled for more than a year,
You are not able to do the work you had been doing before the impairment, and,
You can't perform any other type of work.
"You have to meet the first two criteria before the Social Security Administration will consider your claim," said Swierczek, who has more than 30 years of experience helping individuals through the complexities of the disability application process.
"If you're a 40-year old ironworker who hurt your back, the Social Security Administration may find that you are not disabled if you can do desk work. You may not think you can, but if you don't provide compelling information on why you can't, they will deny your claim," he added.
Going at it alone.
Individuals who apply for Social Security Disability Insurance benefits without representation are more likely to have their claim denied.
"Working with government agencies and understanding the nuances of what's needed to comply with the regulation isn't something the average person is aware of," said Allsup senior claimant representative David Bueltemann, who has represented hundreds of individuals through the Social Security disability claims process.
"Just as people hire accountants to complete their tax returns and represent them before the Internal Revenue Service if they're audited, individuals are recognizing they need representation when they go into the Social Security Disability Insurance process," he added.
Underestimating the impact of your disability.
Whether it's pride or simply having lived with a condition long enough to have figured out alternative ways to do things, many people underestimate how much their disability affects their day-to-day lives.
A good example, Bueltemann noted, is a 50-year-old grandmother who tells the state Disability Determination Service that she takes care of her grandchildren. If the woman doesn't explain that the children are adolescents and self-sufficient, the claims representative may deny her claim because he believes that if the woman can watch her grandchildren, she's capable of working in a daycare center.
Exaggerating the impact of your disability.
On the other end of the spectrum are people who want to make their condition appear worse than it is. For example, a man who uses a cane at a hearing before an administrative law judge but doesn't normally use a cane would be over-representing his condition.
"If the judge asks to look at the cane and sees the tip is not worn, the claim is immediately suspect, even though the claimant may have had a legitimate case if he'd just stuck to the unexaggerated truth," Swierczek explained. "It is important to elaborate, but not exaggerate."
Being vague about your work history.
Knowing what the expectations are for your work, and showing accurately from the outset why you can't perform this work any longer, is an essential part of qualifying for Social Security Disability Insurance benefits. For example, Swierczek noted that a service technician might be required to drive for extended periods as part of the job.
"If your impairment means you can only drive for 10 minutes without experiencing extreme pain, yet your job requires you drive in 60-minute stretches, you need to make it clear on your disability application what the work expectations are and what your limitations are. Otherwise, you may end up with double jeopardy: Your disability claim is rejected because the Social Security Administration believes you can still perform your work, but you're out of work because you really can't meet the requirements of the job," said Swierczek.
Missing the appeals deadline.
The Social Security Administration denies over 60 percent of all initial Social Security Disability Insurance applications, but there is a formal appeals process with three levels. If you are rejected at any level, you have only 60 days to appeal to the next level. If you miss the deadline, you need to start the process from the beginning.
Giving up.
The process can be excruciatingly long and cumbersome. More than 700,000 people are currently waiting for a decision in the appeals process alone. For individuals already facing significant physical or mental disabilities, it can add to the difficulty. Bueltemann, however, is quick to point out that receiving Social Security Disability Insurance benefits is a right that individuals with disabilities and their families have earned. They are often essential in securing other forms of financial support, including Medicare benefits and retirement protection.
"It may not be as easy as it should be to receive your payments, but don't give up," Bueltemann emphasized. "Make sure you have good representation and continue to work to secure your benefits."
About Allsup
Allsup Inc. is the nation's premier Social Security Disability Insurance representation company. Since 1984, Allsup Inc. has helped tens of thousands of Americans with disabilities receive their entitled disability benefits. Today, the company has more than 425 professionals focused on helping individuals and their families gain the financial and health benefits they deserve. For more information, visit Allsup's Web site at http://www.allsup.com.
Contact:
Mary Jung
(773) 429-0940
Dan Allsup
(800) 854-1418 ext 5760
###