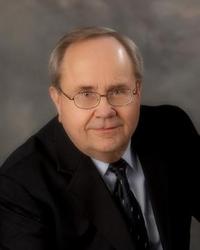 When preparing someone's claim for Social Security disability benefits, we consider the functional limitations imposed on each body system impacted by this disease process. -- Ed Swierczek, Allsup senior claimant representative
Belleville, Ill. (Vocus) July 30, 2010
Diabetes affects the lives of nearly 24 million people in this country and another 57 million have pre-diabetes, according to the American Diabetes Association (ADA). Allsup, a nationwide provider of Social Security Disability Insurance (SSDI) representation and Medicare plan selection services, encourages those with diabetes to apply for SSDI benefits when they can no longer work because of declining health.
Diabetes is a category of disease marked by high levels of blood glucose resulting from defects in insulin production, insulin action, or both, according to the Centers for Disease Control and Prevention. Diabetes is always a serious disease, and many people who have diabetes do not know it until after they have experienced severe effects. "Diabetes mellitus wreaks havoc on many body systems and can lead to serious complications such as kidney damage, lower-limb amputations and premature death," said Ed Swierczek, an Allsup senior claimant representative.
Diabetes can affect almost every part of the body and may result in vision loss, heart disease, stroke and nerve damage. To receive Social Security disability benefits, someone must demonstrate that their condition makes it impossible for them to continue working, Swierczek said.
"When preparing someone's claim for Social Security disability benefits, we consider the functional limitations imposed on each body system impacted by this disease process," Swierczek said. "It is not unusual for an individual to have not only exertional limitations imposed by the diabetes, but also nonexertional limitations. For example, diabetes can lead to blindness."
On average, individuals with diagnosed diabetes have medical expenditures that are approximately 2.3 times higher than those without diabetes, according to the ADA. The association also reports that about $1 in $10 healthcare dollars is attributed to diabetes.
These ongoing costs are a significant concern for diabetes-sufferers, especially if they must quit working and lose health insurance through their employer. One of the benefits of receiving SSDI benefits is that recipients become eligible for Medicare 24 months after those benefits begin.
SSDI is a mandatory, tax-funded, federal insurance program designed to provide individuals with income if they are unable to work because of a severe disability. It is overseen by the Social Security Administration (SSA). Individuals must have paid FICA taxes to be eligible. Find more information on Social Security disability benefits at Allsup.com.
Understanding Diabetes, Considering Social Security Disability
Though someone is diagnosed with diabetes every 20 seconds, many Americans lack basic knowledge about the potentially life-threatening disease, according to a recent survey by the ADA. A survey of 2,081 respondents found:

Only 12 percent knew that people with diabetes do not have to follow a more restrictive diet than the healthy diet recommended for the general population.
Nearly 10 percent said there is a cure for diabetes, and 19 percent weren't sure. Although there are ways to manage diabetes, there is no cure.
Almost 20 percent erroneously believed that the death rate from diabetes was declining.
Minority populations also are disproportionately affected by diabetes, according to the association. Racial minorities have a higher incidence of diabetes and often are less able to obtain the care they need to manage their disease. Currently, 3.7 million African-American adults, or 14.7 percent of all African-Americans aged 20 years or older, have been diagnosed with diabetes.
Allsup encourages Americans to educate themselves about diabetes and get screened if they are at high risk. Self-management of this chronic condition is a key step in improving health outcomes and quality of life. Those with diabetes who can no longer work because of diabetes should consider applying for Social Security disability benefits.
If you have questions about SSDI eligibility or applying with diabetes, contact the Allsup Disability Evaluation Center at (800) 279-4357 for a free evaluation.
ABOUT ALLSUP
Allsup is a nationwide provider of Social Security disability, Medicare and Medicare Secondary Payer compliance services for individuals, employers and insurance carriers. Founded in 1984, Allsup employs nearly 700 professionals who deliver specialized services supporting people with disabilities and seniors so they may lead lives that are as financially secure and as healthy as possible. The company is based in Belleville, Ill., near St. Louis. For more information, visit http://www.Allsup.com .
###