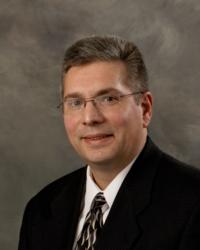 Over 12 months, the COLA increase could accumulate to $500 or more for some Social Security disability recipients.
Belleville, IL (PRWEB) December 21, 2011
Social Security benefits will increase 3.6 percent starting with January payments, bringing relief to often cash-strapped recipients of Social Security Disability Insurance (SSDI) benefits, according to Allsup, a nationwide provider of Social Security disability representation and Medicare plan selection services.
"As the first cost-of-living adjustment (COLA) since 2009, it won't meet all the financial needs of those relying on SSDI," said Paul Gada, personal financial planning director of the Allsup Disability Life Planning Center. "But as anyone with limited income knows, every little bit helps."
Based on the average monthly SSDI benefit of $1,110.51 in December 2011, the increase will be approximately $40 per month starting in January.
For men, the average monthly SSDI benefit was $1,236.74 in December, and for women it was $971.54. "Over 12 months, the COLA increase could accumulate to $500 or more for some Social Security disability recipients," Gada added.
SSDI is a federally mandated disability insurance program overseen by the Social Security Administration (SSA) that operates separately from the retirement and Supplemental Security Income programs. SSDI provides monthly benefits to individuals who are under full retirement age (age 65 or older) and who can no longer work because of a severe disability. The disability must be expected to last for more than 12 months or is terminal. Individuals must have paid FICA taxes to be eligible. More details are provided in the SSDI Overview at http://www.allsup.com.
"Maximizing every financial opportunity such as the COLA increase is important to those on fixed incomes," Gada said, adding that more than 8.5 million disabled workers currently receive SSDI benefits.
He added, "However, there are many other workers who have been forced by severe illness or injury to stop working, and who would qualify for SSDI. Unfortunately, these individuals have yet to receive benefits often because they don't have the expert help needed to proceed through the complex process of applying for Social Security disability benefits."
Top 10 Questions When Choosing An SSDI Representative
To help people considering filing for Social Security disability benefits, Allsup answers the following common questions about SSDI representation.
1. What are my options for hiring representation? Typically, there are two major types of paid SSDI representatives: specialized organizations such as Allsup who have expert disability representatives handling SSDI claims in local communities across the country; and law firms that may or may not have attorneys solely dedicated to SSDI claims.
2. How knowledgeable and experienced is the organization in representing individuals applying for SSDI? You should look for a representative who specializes in SSDI and understands the complexities and nuances of the process. It can be valuable to find how many claims the SSDI representative has handled, for example, tens of thousands in Allsup's history.
3. Will the organization help someone file the initial application for SSDI? The myth that you cannot have a representative help you file your initial application for SSDI may stem from the fact that many attorneys only accept SSDI clients after their applications are denied. "Many claimants can avoid denials and delays with assistance from the beginning, which is true for many Allsup claimants," Gada said.
4. What specific activities will the representative undertake on my behalf? It's important to choose a representative who consistently works the claim on your behalf throughout the process and removes the burden from you. For example, you should ask: Will you contact my doctors and collect or update medical records for my file independently of the SSA? Will you regularly query the SSA for status of my claim or confirm my claim file is up-to-date?
5. Does the organization have experience representing someone with my specific disability? Not all disabilities are alike—the SSA has specific Disability Impairment Criteria for hundreds of specific conditions, from back problems to debilitating arthritis. It's essential to prepare each case with details and in the language required by the SSA to avoid unnecessary delays, a reduced award or denial of benefits.
6. How does the organization – and who within the organization – will keep me informed on the progress of the claim? Be sure to check into the communications approach of the representative you are considering. Proactive, expert representatives such as Allsup provide regular updates, timely notices of deadlines, as well as documents required and scheduled hearings.
7. Will I have to attend a hearing? Approximately one-quarter of SSDI cases proceed to the hearing level where there are hearings before administrative law judges. However, this might not be necessary if the representative asks for and receives an "on-the-record" decision for the case. This occurs when the judge makes a decision to award benefits based on a review of the information and evidence provided. "Allsup experts advocate for our claimants to receive benefits when they are clearly eligible as quickly as possible, and avoid the hearing if at all possible," Gada explained. More than half of Allsup claimants receive their benefits at the initial application level, never requiring an appeal or hearing.
8. What is the organization's success rate? No organization has a 100-percent track record, but consumers should look for a representative with a high success rate in gaining Social Security disability benefits for its clients. Allsup's success rate is 98 percent for claimants who complete the SSDI process with the organization. "It's also important that claimants understand the strict eligibility requirements for disability," Gada said. "Having a successful representative demonstrates credibility and their capacity to deliver results."
9. How much faster can the organization help you win your award? There is no guaranteed timeline. External factors, including the backlog at the SSA in processing claims, can affect the timing. But a representative should know on average how long it takes their clients to get through the various stages of the Social Security Disability Insurance process. For example, Allsup claimants who reach the hearing level generally receive their benefits up to 10 months faster than the national average. "Remember that getting benefits faster not only can reduce your representation fee, but also can provide important income more quickly and, for some, prevent an eviction or foreclosure," Gada added.
10. What does it cost? The SSA determines the maximum fee that any organization can charge for SSDI representation. Currently, it is 25 percent of the retroactive dollar amount awarded, not to exceed $6,000. Those who are approved quickly at the application level and receive no retroactive award typically pay much less. You should not pay a fee if you don't receive your SSDI award. However, you should ask a representative if they charge for costs in addition to the disability representation fee, such as travel, making copies or purchasing medical records.
Allsup's track record speaks for itself, Gada said. "First, we make sure you have a solid case for SSDI. Secondly, we do the legwork, using our professional knowledge to guide your application through the complex and multi-layered SSDI process," he said.
Failing to seek professional SSDI representation from the beginning ultimately can add to the delays a claimant experiences. "Allsup experts help you avoid the common mistakes people filing on their own often make, and we won't stop until we've exhausted all avenues in gaining you your rightful disability income," Gada said.
For information about appealing a Social Security disability denial or about eligibility for SSDI benefits, contact the Allsup Disability Evaluation Center at (800) 678-3276 for a free disability evaluation.
ABOUT ALLSUP
Allsup is a nationwide provider of Social Security disability, Medicare and Medicare Secondary Payer compliance services for individuals, employers and insurance carriers. Founded in 1984, Allsup employs nearly 800 professionals who deliver specialized services supporting people with disabilities and seniors so they may lead lives that are as financially secure and as healthy as possible. The company is based in Belleville, Ill., near St. Louis. For more information, go to http://www.Allsup.com.
# # #