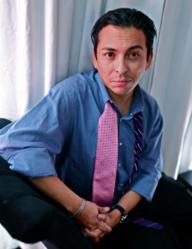 Brian Solis and special guest speakers will address key issues affecting the future of business. Topics include the rise of the connected consumer, the evolution of social business and disruptive technology
Des Moines, Iowa (PRWEB) May 24, 2012
Social media consultancy and event organizer Social: IRL recently announced that acclaimed business thought leader Brian Solis will join Social: IRL in Des Moines for a special "Beyond the Keynote" event to be held on Wednesday, June 6 from 2-5pm at the Science Center of Iowa, located at 401 West Martin Luther King Junior Parkway, Des Moines, IA.
Social: IRL Des Moines will showcase presentations by Brian Solis and special guest speakers that address key issues affecting the future of business. Topics include the rise of the connected consumer, the evolution of social business, disruptive technology, the psychology of engagement and the rise of digital influence. In addition to formal presentations, Solis will lead attendees in an open-dialogue fireside chat, where topics will be discussed in greater depth, and on a more intimate level.
Brian Solis is globally recognized as one of the most prominent thought leaders in new media. A principal analyst at Altimeter Group, Solis has studied and influenced the effects of emerging media on business and culture. Solis' bestselling book, Engage!, is regarded as an industry reference guide for businesses to build and measure success in the social Web. Solis' most recent book, The End of Business As Usual: Rewire the Way You Work to Succeed in the Consumer Revolution, was named as a Top 10 Business Book by Publisher's Weekly.
Registrations are now on sale for $65 online at http://bit.ly/BrianSolisDSM. Thanks to presenting sponsors CDS Global and Catchfire Media, attendees can register using promotional code IRL50 and attend for just $50.
The first 100 full-time students and educators to register at http://bit.ly/BrianSolisDSM will receive free admission.
Social: IRL Des Moines is continuing to receive broad local support. Official event sponsors include CDS Global, Catchfire Media, Central Iowa PRSA, Iowa Innovation Gateway, Startup City Des Moines, and Downtown Des Moines.
"CDS Global is honored to sponsor Social: IRL Des Moines. I am a personal fan of Brian Solis' books and have highly recommended them to other CEOs," said Malcolm Netburn, chairman and CEO of CDS Global. "His message is keen and positive in its forward thinking, which I believe will resonate deeply with Des Moines professionals. It is my hope that this event will spark dynamic conversations in our local community regarding the shifts all organizations must make in order to thrive in this rapidly changing landscape."
"Catchfire Media is thrilled to be a part of bringing Brian Solis to Des Moines," said Jon Troen, managing partner of Catchfire Media. "Brian is one of the true thought leaders in the social space. Our intention is for the Des Moines professional community to utilize Brian as a resource and an energizer. We hope to bring together members of the private, public and educational sectors to discuss the future of communication in the social space. This event will be a first of its kind for Des Moines, and we are truly excited to be a part of it."
In addition to the main Social: IRL event, there will be pre-event networking and a book signing at the Science Center of Iowa from 1-1:45pm. Post-event networking will be held from 5-7pm.
Social: IRL Des Moines will be tweeting using hashtag #SocialIRL
Follow Social: IRL on Twitter at @socialIRL and Brian Solis on Twitter at @briansolis
About Social: IRL
Social: IRL is a social media consultancy and educator. With over 12 years of experience working with the media industry, Social: IRL provides comprehensive services to help organizations at all stages of social media integration.
In addition to consulting and training, Social: IRL hosts its ongoing national conference series. The conference series has featured key industry experts such as Jeremiah Owyang, Brian Solis, Peter Shankman, Jason Falls and Sarah Evans. For more information visit: socialirl.com