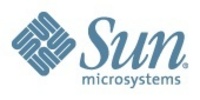 The Network is the Computer
MENLO PARK, Calif. (PRWEB) October 2, 2008
Topics of discussion will include an overview of this growing Internet media trend, user-generated video sites and what the future holds for Revision3 and TV networks on the web.
When:
12:00 p.m.-1:00 p.m. PST, Friday, October 3, 2008
Where:
People can listen live to the show at 1:00 p.m. Pacific Time by visiting http://www.blogtalkradio.com/stations/sunradio/sociallyspeaking or by dialing (347) 677-1671.
Podcasts will be posted here after every show: http://www.blogtalkradio.com/stations/sunradio/featured.aspx.
About Jim Louderback: Jim Louderback joined Revision3 as the CEO in July 2007. Jim has spent 16 years in various media and technology management roles, including leading editorial and lab efforts for PC Week, and being on the launch team for ZDTV/TechTV - the first 24 hour cable network devoted to technology. He most recently served as senior vice president and editorial director for Ziff Davis Media's Consumer group, along with being Editor in Chief of PC magazine. Prior to jumping into the media world, Jim built computer systems for Fortune 500 companies, managed the ticketing and ground operations for regional airlines, and attended various institutions of higher learning in the Northeast. He has a Math degree from UVM, and an MBA from NYU's Stern School. When he's not working, Jim likes sailing, biking, hiking and travel -- occasionally simultaneously.
About Socially Speaking
"Socially Speaking" (http://www.blogtalkradio.com/stations/sunradio/sociallyspeaking) from Sun Internet Radio is designed to provide a forum for Sun to engage leading commentators and influencers in discussions around the key trends, tools and technologies that impact the social media space today. Socially Speaking is hosted by Russ Castronovo. More information on Sun Blog Talk Radio can be found on Russ' blog here: http://blogs.sun.com/russcastronovo/.
About Sun Microsystems, Inc.
Sun Microsystems develops the technologies that power the global marketplace. Guided by a singular vision -- "The Network is the Computer" -- Sun drives network participation through shared innovation, community development and open source leadership. Sun can be found in more than 100 countries and on the Web at http://sun.com.