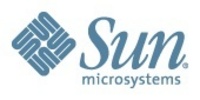 The Network is the Computer
MENLO PARK, Calif. (PRWEB) September 30, 2008
The show will include a discussion of how Gorilla Nation helps businesses develop creative strategies to build brand awareness through targeted rich media online advertising campaigns.
When:
4:00 p.m.-5:00 p.m. PDT, Wednesday, October 1, 2008
Where:
People can listen live to the show at 4:00 p.m. Pacific Time by visiting http://www.blogtalkradio.com/stations/sunradio/sociallyspeaking or by dialing (347) 677-1671.
Podcasts will be posted here after every show: http://www.blogtalkradio.com/stations/sunradio/featured.aspx
About Alex Godelman: Alex provides nearly 20 years of senior management experience in e-commerce, commercial software development, and online media and entertainment. He has a proven track record in formulating and executing technology and service delivery plans for rapidly growing internet brands and other high tech companies. Most recently, he was a part of the senior management team at Shopzilla, the world leader in comparison shopping search; CIO at Diskeeper Corporation, a leading software manufacturer; Executive Director of Technology for the B3 division of Time Warner responsible for numerous TW and WEA music labels; Senior Director of IS&T for the Maxis division of Electronic Arts, makers of Sims Online. Prior to these, he also served as CIO of Otis College and Director of Technology for WoltersKluwers, responsible for delivery of their two largest online brands, GlobalFx and CompleTax. Alex is very active in ITIL, Agile and web communities and serves on the board of advisors of several technology companies. He is a Certified Scrum Master and holds a graduate degree in Computer Science and Applied Mathematics from Universitatea de Stat din Moldova.
About Socially Speaking:"Socially Speaking" (http://www.blogtalkradio.com/stations/sunradio/sociallyspeaking) from Sun Internet Radio is designed to provide a forum for Sun to engage leading commentators and influencers in discussions around the key trends, tools and technologies that impact the social media space today. Socially Speaking is hosted by Russ Castronovo. More information on Sun Blog Talk Radio can be found on Russ' blog here: http://blogs.sun.com/russcastronovo/.
About Sun Microsystems, Inc.
Sun Microsystems develops the technologies that power the global marketplace. Guided by a singular vision -- "The Network is the Computer" -- Sun drives network participation through shared innovation, community development and open source leadership. Sun can be found in more than 100 countries and on the Web at http://sun.com.