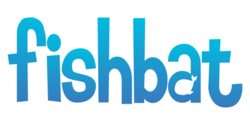 Bohemia, NY (PRWEB) June 25, 2013
On June 25, fishbat, one of the nation's leading social media agencies, analyzes the benefits of e-mail marketing strategies, as reported in a Mashable article.
In an article published recently published by Mashable, the many different ways a brand can improve its e-mail marketing strategies are detailed. The section provides a top 10 list of ways to better a company's e-mail marketing program, including comparing and synchronizing databases, incorporating social media, and ensuring your authenticity with ESPs.
Overall, the article provides 10 efficient ways in which brands can optimize their e-mail marketing strategy by adjusting for modern-day technology and techniques, such as smartphone email adaptation and social media integration.
Justin Maas, VP of client relations at fishbat, say se-mail marketing is a vital aspect to modern-day marketing. Internet marketing companies and brands both design emails in order to promote products and services. "E-mail marketing and consumer relations is crucial for the success of a business," he says. "It is one way for a company to directly communicate with its customers. E-mails are a great way to advertise because it provides incentives for the consumer to visit a company's website while providing a medium for consumer-client relations."
Maas says getting traffic to clients' sites, including social media sites, is always the main goal. "A great way to increase this traffic is by send engaging e-mails to customers," he says. "If you can successfully attract customers to your website, not only are you going to increase sales, but you can also funnel that traffic to your Facebook page and your Twitter account. This not only provides a more legitimate social media image, but it also opens up more ways in which you can market and advertise your services to consumers."
fishbat, Inc. is an award-winning, full-service online marketing firm and social media agency. We're branding experts dedicated to making your business a part of conversations that are already happening. Through social media management, search engine optimization (SEO), web design, and cutting-edge public relations strategies, we can raise awareness of your brand, strengthen your corporate image, and place your business in front of your ideal audience.
#####