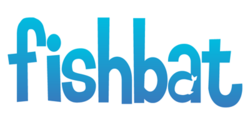 Bohemia, NY (PRWEB) June 17, 2013
On June 17, social media agency fishbat analyzes the effectiveness of using a mascot to promote a brand on social networking sites, as reported in a USA Today article.
According to the article published on USA Today, a recent study showed that mascots have surpassed celebrity endorsers when it comes to creating social media buzz around a brand. The study discovered that brand mascots such as the Pillsbury Doughboy and Progressive's "Flo" have positively influenced its brand on social media sites more than celebrities like LeBron James and Rihanna for Nike and Cover Girl.
The study's results were so surprising that Synthesio, the company that facilitated the research, decided to create its own mascot to help with brand awareness.
Justin Maas, VP of client relations at fishbat says creating a brand is a large part of a company's image. Internet marketing companies and businesses design everything from logos to mascots in order to promote whatever the product or service might be. "Branding is crucial for the success of a business," he says. "It attaches a face to a name and aids in expanding business. Mascots are a great way to advertise a brand because they are more relatable than just a name or a logo, especially when targeting a younger audience. Mascots also look more approachable than celebrities or famous athletes."
Maas says getting traffic to clients' sites is always the main goal. "A great way to increase this traffic is to respond to those to engage with the clients on their site," he says "A mascot provides an approachable, engaging, way to interact with customers and associate the brand with a face, a character, something that people are going to think of when they think of the client."
fishbat, Inc. is an award-winning, full-service online marketing firm and social media agency. We're branding experts dedicated to making your business a part of conversations that are already happening. Through social media management, search engine optimization (SEO), web design, and cutting-edge public relations strategies, we can raise awareness of your brand, strengthen your corporate image, and place your business in front of your ideal audience.
#####