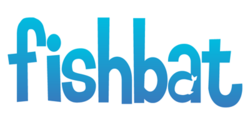 Bohemia, NY (PRWEB) June 18, 2013
On June 18, fishbat, one of the nation's leading social media agencies, examines Yahoo's restructured search page and explains the importance of a more modern design.
According to an article published by Mashable, CEO of Yahoo, Marissa Mayer, made the first big update to Yahoo's search page since she stepped up as CEO about a year ago.
The Yahoo search now resembles Google's search page, with bigger maps and cleaner lists. The article says that Yahoo had to make "under-the-hood" changes to speed up the page. Most of the changes are on the surface of the page which is powered by Microsoft.
However, the article says Yahoo plans to make more changes to the search page in the months coming. In the recent months, Mayer made a lot of significant changes to Yahoo, including some major purchases. "The company has redesigned its homepage, re-launched its flagship app, updated its mail app, introduced a new weather app and announced a massive overhaul of its photo-sharing service Flickr," the article says.
Justin Maas, vice president of client relations at fishbat, says that it is important to follow along with the trends. "The modern world today consists of updates, apps, pictures, and new developments," Maas says. "You want to allow for the viewer too feel comfortable using the search engine. By creating a new way to use the search engine, it excites the user all over again. Yahoo's new search page, while similar to Google, is clean and leaves users with a better experience."
Maas says that it's also important to keep an eye on Yahoo. "Yahoo is doing a lot of things right now," he says. "It could be a part of some big master plan to make Yahoo relevant again. However, with all these changes, digital media companies specializing in SEO need to make sure that they keep a close eye on changes to Yahoo's search algorithm as well."
fishbat, Inc. is an award-winning, full-service Internet marketing company and social media agency. We're branding experts dedicated to making your business a part of conversations that are already happening. Through social media management, search engine optimization (SEO), web design, and cutting-edge public relations strategies, we can raise awareness of your brand, strengthen your corporate image, and place your business in front of your ideal audience.
#####