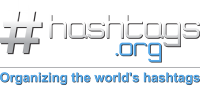 Hashtags.org data allows businesses leaders, marketers and agencies to monitor awareness, engagement and return on their marketing investment for their brand, products and services.
Bainbridge Island, WA (PRWEB) September 11, 2012
Hashtags.org, the first social media analytics service, today announced a complete re-launch of their analytics service and website. "We have re-engineered our service from the ground up, based on extensive customer feedback. With global, real-time hashtag data available to customers, we are positioned to better assist organizations make the most of their social media marketing," said Michael Cyger, owner of Hashtags.org.
Hashtags.org organizes the extensive data available – but not easily tracked otherwise – around the use of hashtags in various social media. This data allows businesses leaders, marketers and agencies to monitor awareness, engagement and return on their marketing investment for their brand, products and services. That analytical information can in turn be used to formulate actionable tactics.
With Hashtags.org, users can access robust analytics to:

Monitor discussions about their brand/company/product/service/event 24×7
Track awareness, engagement and growth
Discover early adopters, influencers and detractors
Track historical analytics for past campaigns and events
Directly tie marketing activity on Twitter to metrics of business success
In addition, the new Hashtags.org website now offers a plethora of functionality including hashtag definitions, a hashtag chat feature, a discussion forum, useful how-to content, an event calendar, and additional resources for effectively managing social media marketing campaigns.
Marketing professionals can:

Define a hashtag for the world, or search the comprehensive dictionary
Discover the best hashtags to follow and participate with
Determine which hashtags/topics are discussed in conjunction
Start or join a live hashtag chat
Ask questions of other productive social marketers
Add their social media events to the Hashtags.org calendar
With the new version of Hashtags.org, users can compare topics, such as:

Technology: #iPhone vs #Android
Television: #DWTS vs #Idol vs #Survivor
Celebrity: #LadyGaga vs #JustinBieber
Politics: #Obama vs #Romney
News: #Hurricane vs #Earthquake
Business: #CRM vs #SCRM
"We continue to see enormous growth by businesses, organizations and social movements using hashtags to engage their audiences and constituencies. Political conventions in the United States, human rights issues in developing nations, geological phenomena – all are talked about in real-time by a growing audience," said John Sortino, co-founder of the new Hashtags.org analytical service. "Factor in the need from businesses to track their competition and you have an ever increasing demand for the social media analytical information provided by Hashtags.org."
About Hashtags.org
Founded in 2007, Hashtags.org provides essential information, research and how-to knowledge to help individuals, businesses and organizations worldwide improve their social media branding and intelligence.
Hashtags.org empowers businesses, marketers and agencies to measure the effectiveness of social media discussions on Twitter. Hundreds of thousands of people and companies trust Hashtags.org to measure, analyze and improve their social media effectiveness and improve their marketing ROI.
For more information, please visit the Hashtags.org website at http://www.hashtags.org, follow Hashtags.org on Twitter @hashtags, or contact Michael Cyger at michael(at)hashtags(dot)org / 206-347-0977.
Hashtags.org: Organizing the world's hashtags.(TM)