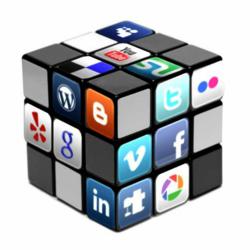 The key is to actively engage your followers in a fun way, trying to develop real, genuine and long-lasting relationships with them.
Panama City Beach, FL (PRWEB) June 17, 2011
It is becoming increasingly common for hotels to adopt social media as part of their overall marketing strategy. According to a recent survey by Regus, approximately 43% of U.S. companies are now using social media to attract customers; up from 35% the year before. The hotel industry, however, has long found it difficult to target a specific demographic, since travel destinations appeal to such a wide audience. Social media platforms offer an appealing solution to destination-based hotels, giving them access to a space where potential guests are already spending much of their time.
It should come as no surprise that hotels along the Gulf Coast of Florida are among those harnessing the potential power these tools offer to promote their businesses and develop relationships with their customers. Hotels, like the Sandpiper Beacon Beach Resort in Panama City Beach, Florida, are making social media an every day part of doing business. In an attempt to reach out to guests and understand exactly what they are looking for, social media is offering hotels like the Sandpiper the opportunity to reach a wide audience, without the need for a national advertising budget.
"Maintaining an active social presence allows us to demonstrate to our online community that we truly care about what they have to say, and that the hotel takes their feedback seriously", says Patrick Hazard, general manager of the Sandpiper Beacon. "A frequent request we would get from our Facebook fans was for the hotel to install webcams." Weeks later the Sandpiper Beacon announced that not one, but three live Panama City Beach Webcams had been added to the website, with plans to expand even further.
"Simply having an online social presence isn't enough", says Michael Booini, director of New Media at the hotel. "The key is to actively engage your followers in a fun way, trying to develop real, genuine and long-lasting relationships with them. One of the added benefits of a social community such as Facebook, is the ability for our guests to share ideas and ask questions among themselves." Taking this one step further, social integration widgets on the Sandpiper Beacon's website allow visitors to easily share content with Facebook and Twitter friends.
Among others, the Sandpiper Beacon maintains an active presence on Facebook, Twitter, YouTube, Flickr and Foursquare. According to CBS News Business and Economics Correspondent Rebecca Jarvis, "about 250,000 businesses use Foursquare;" a location based social platform allowing users to use their smart phones to "check-in" to a business, and receive exclusive offers and deals for doing so. Guests 'checking-in' at the Sandpiper Beacon using either Foursquare or Facebook Places can enjoy free snow cones, as well as discounts on food, drinks and merchandise.
Platforms like these allow hotels to offer a more highly personalized level of customer service. "We'd rather know that there's an issue than not know it, and we'd rather be given the opportunity to solve the problem," says John Wolf director of Public Relations at Marriott Hotels. This is taken one step further by chains such as Fairmont and Omni, who occasionally tweet last-minute deals in an attempt to unload any unbooked inventory.
However, as Bill Carroll, a senior lecturer at the School of Hotel Administration at Cornell says, "Not all hotels will be able to leverage (the value of social media) equally. The value to individual hotels is only worth as much as the location." Good news for hotels like the Sandpiper Beacon, since Panama City Beach was awarded the 2011 'Travelers Choice Beaches Award' by TripAdvisor, as well as earning a place in 'AOL Travel's Top 10 Budget Destinations' the same year.
As social media trends develop and new platforms emerge, hotels will continue to create innovative ways to engage with their customers. The potential exists for improved customer service to guests as well as an increase in business for hotels leveraging social media. For more information on how the Sandpiper Beacon Beach Resort is leveraging social media to develop relationships with guests, please contact Patrick Hazard.
The Sandpiper Beacon Beach Resort is a family-friendly Hotel and Resort in Panama City Beach, Florida. Known as the "Fun Place" the Sandpiper is committed to value; offering so many activities, amenities, and so much entertainment, that guests never have to leave during their vacation.
###