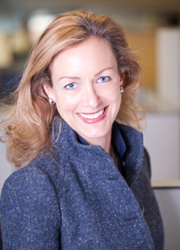 New York, NY (PRWEB) June 12, 2014
newBrandAnalytics, the social media intelligence expert for restaurants, retailers and hoteliers, will be onsite at the 5th annual Corporate Social Media Summit (CSMS), from June 16-17 in New York City, to exchange insights with the world's top social and digital media professionals.
Kristin Muhlner, CEO at newBrandAnalytics, will be joining a panel of national brand executives to discuss how organizations can collaborate internally for more united, efficient responses. The panel will explore how communication professionals can engage with internal partners, overcome conflicts of interest, and generally become more agile in order to work in harmony across multiple departments to establish and achieve corporate goals most effectively.
newBrandAnalytics' social intelligence offers unique value to social media managers through its ability to track millions of online reviews and pinpoint specific insights into brand operations; these insights are shared internally to help improve customer experience. Social media teams use this same data to ensure that customers' onsite experiences are meeting or exceeding their brand expectations. newBrandAnalytics helps organizations go beyond traditional sentiment analysis and reputation tracking to help their businesses gain and keep market share.
Interested parties are invited to register to attend the event and encouraged to follow conversations on the CSMS social channels. More information about the event, the internal collaboration panel and the speakers can be found on the website.
What: The Corporate Social Media Summit
"Internal Structure: Collaborate for a Unified, Efficient Response," Mon., June 16, 11:30 a.m. to 12:30 p.m. ET
Product Demos at Booth #16, June 16-17
When: Monday, June 16 to Tuesday, June 17
Where: Marriott Brooklyn Bridge
333 Adams Street
Brooklyn, NY 11201
Panelists:
Kristin Muhlner, CEO, newBrandAnalytics
Richard Margetic, Director of Social, Intuit
Erin Pepper, Director of Guest Relations, Le Pain Quotidien
Victor Reiss, Director of Digital and Social Media, FedEx
Linda Rutherford, VP of Communications and Strategic Outreach, Southwest Airlines
About newBrandAnalytics
newBrandAnalytics delivers social intelligence that helps companies win – and keep – market share while improving overall operational performance. newBrandAnalytics' unique approach extracts targeted, local insights from volumes of unstructured social media data, pinpointing specific ways your company can meet and exceed customer expectations to create lifelong brand evangelists. The company serves clients across food and beverage, hospitality, retail, and government industries, including Five Guys, Hyatt, Subway, David's Bridal, Darden, Dick's Sporting Goods, the District of Columbia and many more. To learn more, please visit http://www.newbrandanalytics.com or @nBrandAnalytics.
CSMS Show Event Page:
http://events.usefulsocialmedia.com/newyork/index.php