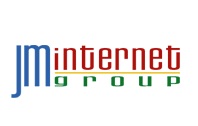 "Social Media Marketing is a critical component in establishing a solid presence online."
Chicago, IL (PRWEB) December 03, 2012
The JM Internet Group (web: jm-seo.org), a leader in providing social media training online, is proud to announce their social media marketing training courses for December. Small Businesses are the focus in this three class webinar training in Social Media Marketing. The trainings teach the fundamentals of Social Media Marketing, including Facebook, LinkedIn, Google Places, Yelp, Amazon reviews, Youtube, Twitter, and so much more. Small businesses will learn how to manipulate all of the key players in the Social Media Marketing arena, and successfully expand their online presence throughout every facet in the SMM world.
"Social Media Marketing is a critical component in establishing a solid presence online," said Jason McDonald, Director of the JM Internet Group. "It is always growing, changing, and expanding, and can be very confusing to understand and use properly. I enjoy working with my students as they begin their social media marketing endeavors, especiall social media marketing for small businesses!"
For more information and to register go to:
http://www.jm-seo.org/training/social-media.html
Social Media Marketing - Class Syllabus
Social media training class begins December 14th, 2012 -
Part I
Social Media MarketingWhat is Social Media? How does Web 1.0 differ from Web 2.0, and where are the marketing opportunities? Your Social Media Marketing (SMM) Plan
Social Media - My Friends:Facebook, Linkedin, Google+ Marketing. How to listen, engage, and deploy an effective social media strategy.
Why Social Media Marketing Matters for Small Business
Social media marketing is the next big thing for small business, but it's not just about lead generation - it's about relationship building. SMM is the knowledge and skill to gain Twitter followers, and then use Twitter marketing to get them to buy. SMM is the knowledge to set up a Facebook fan, get Facebook fans, and then build relationships and start conversations about your brand and products on Facebook. And SMM is all about leveraging free social media tools to monitor your online reputation and build buzz.
As part of the JM Internet Group's trainings in online Social Media Marketing, the website hosts a free 'on demand' webinar on the top ten free tools for SEO. In addition, all students who sign up for the paid social media marketing trainings get a copy of the company's 'Social Media Toolbook' - tips and pointers to over 100 free social media tools online.
About JM Internet Group
The JM Internet Group provides SEO, Social Media Marketing, and Google AdWords training and courses for busy marketers and businesspeople. Online search engine optimization training helps explain keywords, page tags, link building strategies and other techniques needed to climb to the top of search engine rankings for Google, Yahoo, and Bing. The teaching methodology is hands on, with live examples and discussions, taught from the convenience of each student's computer.
Contact:
JM Internet Group, Media Relations
Web. http://www.jm-seo.org/
Email. jm.internetgroup(at)gmail(dot)com
Tel. +1-510-713-2150