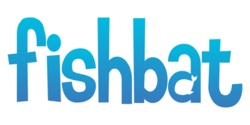 ...I think this is a big step for Yahoo and it could be a step in the right direction, especially if it wants to compete with Facebook and Google.
Bohemia, NY (PRWEB) May 22, 2013
On May 22, social media agency fishbat discusses potential advertising on Tumblr in response to an article published by the Wall Street Journal about Yahoo's deal to acquire the company.
According to the article in the Wall Street Journal, Yahoo paid $1.1 billion for the popular blogging site Tumblr. The 6-year-old company, while very popular with over 100 million users, has produced little revenue up until this point. While Yahoo has the money and "staying power," Tumblr has the blossoming social media community that Yahoo needs to keep up with other Internet powerhouses like Facebook and Google.
In the article, Yahoo CEO Marissa Mayer says she hopes that Tumblr will bring young adults to Yahoo, which has an older demographic than Tumblr. She also says that the acquisition will be able to make up for Yahoo's lack of prevalence on mobile devices.
Tumblr will continue to be operated as an independent business with its CEO and founder David Karp in charge, the article says. The New York based company has 175 employees and has almost doubled its users in a year. As of March 2013 Tumblr has acquired 117 million users. Tumblr is one of the fastest growing startups, creating its own niche on the Internet as it "lowered the bar for online publishing and effectively merged blogging with social media," says the article. However, it will be a difficult task for Yahoo to increase Tumblr's revenue through advertising without gaining opposition from users.
Justin Maas, vice president of client relations at social media agency fishbat, says that Yahoo will have to move carefully in order to get the cooperation of both users and advertisers. "Tumblr has been running in the same way for six years now and in that time, its user base has grown immensely," he says. "If users like the experience they're having, you don't want to make so many immediate changes that will push people away."
However, Maas also says Tumblr has the potential to be more profitable with advertising. "Yahoo just needs to be smart about it and figure out the best way to proceed, while pleasing both advertisers and users," he says. "Tumblr is a great avenue for many brands and big corporations, but it's only recently started advertising. If Yahoo slowly integrates advertising, users may show more tolerance for the change and it could prove to be quite lucrative for both companies. Tumblr's vast user base is extremely attractive to advertisers, as well as the prevalence of some of the world's biggest brands. I think this is a big step for Yahoo and it could be a step in the right direction, especially if it wants to compete with Facebook and Google."
fishbat, Inc. is an award-winning, full-service online marketing firm and social media agency. We're branding experts dedicated to making your business a part of conversations that are already happening. Through social media management, search engine optimization (SEO), web design, and cutting-edge public relations strategies, we can raise awareness of your brand, strengthen your corporate image, and place your business in front of your ideal audience.
#####