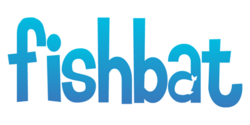 Bohemia, NY (PRWEB) May 29, 2013
On May 29, social media agency fishbat responds to an article published on CNBC, which details how many investors are using social media to keep track of company news for investment purposes.
According to an article published on CNBC, the Securities and Exchange Commission recently revealed that companies are able to announce vital investment information on social media. As company-contracted lawyers and consultants determine the appropriate use of social media to expose information, investors must learn how to optimize online networks to seek important financial data.
The article says this could worry some investors because they might be overwhelmed. Anna Kipchuk, the senior director at CEB, says, "The landscape for investor information has become more varied." In the article, Kipchuk says social media "is just one more forum investors will have to be watching."
While investors might see the SEC's permissive social media nod as an inconvenience, Justin Maas, vice president of client relations at social media agency fishbat, says it could actually benefit them. "Social media is a fast and interactive way to share information," Maas says. "Companies won't have to wait for a news release to be edited or published. Instead, the update could be made right from Facebook or Twitter. Investors who keep daily tabs on social media networks could have an advantage on those who don't. They will be able to find news first and be easily directed to press releases or relevant company news."
However, the article says the move to social media will be slow. "It's understandable that social media could be intimidating for investors and it might sound like a lot of work," Maas says. "But it's definitely a good idea for investors to familiarize themselves with how social media works and how to search for financial content. Investors who are quick to learn the ropes of social media will be very powerful. As technology advances, I think social media is going to become the standard for investors."
fishbat, Inc. is an award-winning, full-service online marketing firm and social media agency. We're branding experts dedicated to making your business a part of conversations that are already happening. Through social media management, search engine optimization (SEO), web design, and cutting-edge public relations strategies, we can raise awareness of your brand, strengthen your corporate image, and place your business in front of your ideal audience.
#####