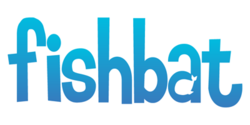 With widely available Internet in Cuba, social media use will greatly expand...
Bohemia, NY (PRWEB) June 03, 2013
Social media agency fishbat discusses an article from BBC about limited public Internet use being legalized in Cuba, the restrictions and costs of the access, and what the future holds for public Internet points on the island.
According to the article published on BBC, the Cuban government authorized construction of 118 Internet points across the island, which would provide public Internet use for $4.50 an hour come June 4. The article says Cuba has one of the lowest rates of Internet access in the world. This is the first time in the Island's history that Internet access will be widely available. Before the legalization, most Cubans were only able to use the Internet at work, school, or in luxury hotels.
Justin Maas, VP of Client Relations at social media agency fishbat says, "With widely available Internet in Cuba, social media use will greatly expand. The fact that Cubans have already managed to utilized parts of social media with such heavy restrictions speaks volumes. With more tolerant laws, the amount of use will grow rapidly. The use of social media will no doubt help the citizens of the country connect with others and open many business opportunities."
The expansion of public access Internet does comes with strict rules to abide by. The article says Cuba's Ministry of Communications, in a recent decree, noted that the nation's leading Telecommunications Company, Etecsa, would immediately cut access to users that commit "any violation of the norms of ethical behavior promoted by the Cuban state."
Despite the restrictions, the want for social media exists, and with this new access to both e-mail and websites, International social media agencies can get their feet in the door. Maas says the easing restrictions open up an entire country full of possibilities for marketers around the world to gain new clientele and connect brand and consumers.
"The lifting of public Internet access restrictions in Cuba will greatly benefit the international market," Maas says. For the first time in Cuba's history, "brands will be able to reach out to consumers on a scale never before imagined."
He says the new laws "will allow Cubans to interact with people from all over the world. The setting up of pubic Internet provides countless opportunities for businesses to expand and make full use of social media and digital marketing."
fishbat, Inc. is an award-winning, full-service online marketing firm and social media agency. We're branding experts dedicated to making your business a part of conversations that are already happening. Through social media management, search engine optimization (SEO), web design, and cutting-edge public relations strategies, we can raise awareness of your brand, strengthen your corporate image, and place your business in front of your ideal audience.