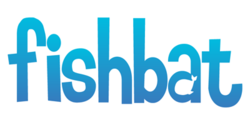 Bohemia, NY (PRWEB) June 09, 2013
On June 9, social media marketing agency, fishbat, discusses an article published on The Wall Street Journal which analyzes Turkey's recent increase in Twitter use due to growing political protests.
According to an article published on The Wall Street Journal, Twitter usage has skyrocketed recently in Turkey. Over two million tweets regarding the recent political protests were sent out last Friday over the course of eight hours. Since the protests started last week, the article says over 3,000 tweets are now being sent out every minute. About 90 percent of tweets about the protests are coming directly from Turkey, as compared to only 30 percent of tweets coming from Egypt during the Egyptian Revolution in 2011.
Many Turks have flocked to social media sites to voice their opinion about the protests, which traditional media outlets have ignored. Instead of publishing front page stories about the protests, the article says newspapers were publishing stories about the Prime Minister being awarded for his anti-smoking efforts.
Scott Darrohn, COO of fishbat, says Twitter can be a great source of information. "During crises, Twitter is often the go-to source for information," he says. "When phone lines are down and traditional media is lagging, people can rely on Twitter to fish out valid information about what's going on. I think that's mainly why many people are using Twitter in Turkey right now."
Darrohn also says social media could unite the people of Turkey. "Social media promotes collaboration and encourages people to connect around a common idea," Darrohn says. "It also allows people to express themselves. Perhaps the increased Twitter use will help people unite and bring about change. The use of social media to achieve change is a growing trend. There have been many recent successes, which only add proof that people are in fact listening. The use of these websites really can make a difference in the end."
fishbat, Inc. is an award-winning, full-service online marketing firm and social media agency. We're branding experts dedicated to making your business a part of conversations that are already happening. Through social media management, search engine optimization (SEO), web design, and cutting-edge public relations strategies, we can raise awareness of your brand, strengthen your corporate image, and place your business in front of your ideal audience.