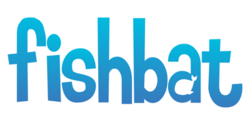 This will get more fans talking about the ad, and channels the feedback they need in order to improve their content...
Bohemia, NY (PRWEB) May 20, 2013
On May 20, social media agency fishbat discusses an article published by the Wall Street Journal, which announces the increased collaboration efforts between ESPN and Twitter.
According to the Wall Street Journal article, ESPN's partnership with Twitter is part of the "growing wave" of TV networks partnering with the network to increase advertising revenue. ESPN has been tweeting video highlights of college football games since its trial run, which began last December. With over 7 million views, the highlights were a success.
In addition to the college football games, the article says ESPN plans to tweet video highlights of major sporting events this year, including "soccer matches leading up to the World Cup and X Games extreme-sports tournaments." Fans can even watch the clips on Twitter's website and mobile apps after they air on TV. Similar arrangements are being discussed with the Weather Channel, Fox Network, and Home Depot.
Social media has become more important to entertainment executives. The article says most entertainment executives cite boosts in social media buzz just as often as they mention traditional TV ratings. Research also shows that social media is increasing viewership of live television. According to a recent Neilsen study, the article says, "40 percent of smartphone owners in the United States visit a social network while watching television."
Justin Maas, VP of client relations at social media agency fishbat believes that it's possible for television networks and social networks to have a symbiotic relationship with each other. "For a while there was a disconnect between TV and the Internet." Maas says, "At often times, they were competing. People were checking out daily updates online instead of watching shows like they used to. Using social media to increase awareness of television just makes sense. Social networks have made it possible for television fans to communicate with the channels they're watching, as well as fellow viewers. If there is a lot of buzz surrounding a specific show, more people will pay attention and tune in."
Maas also says social media can serve as a viral forum to discuss opinions about television shows. "People like sharing their opinions," says Maas. "Chances are, many viewers will be talking online to their friends about what they thought about the shows. If a TV channel posts video advertisements on popular social networks, it will show that they are interested in what their viewers think about their content. This will get more fans talking about the ad, and channels the feedback they need in order to improve their content."
fishbat, Inc. is an award-winning, full-service online marketing firm and social media agency. We're branding experts dedicated to making your business a part of conversations that are already happening. Through social media management, search engine optimization (SEO), web design, and cutting-edge public relations strategies, we can raise awareness of your brand, strengthen your corporate image, and place your business in front of your ideal audience.
#####