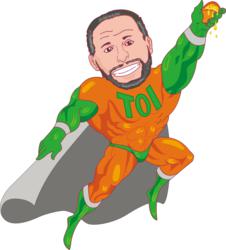 "This is a wonderful recognition of what Transformational Outsourcing does for its clients and its own profile," said Levin, Transformational founder
Boca Raton, FL (PRWEB) February 18, 2013
His company was found 2008 and has rapidly expanded to become a leading Social Media Marketing firm in South Florida.
"This is a wonderful recognition of what Transformational Outsourcing does for its clients and its own profile," said Levin, Transformational founder. "Working for the small businessman to help get them noticed and build their credibility is the core of our model, and it's fantastic to receive this kind of acknowledgement from LinkedIn."
This award recognizes the critical role that Social Media and connectivity can play in designing marketing solutions that drive awareness with small businesses. Transformational Outsourcing uses LinkedIn marketing extensively and recommends this social media profile for their clients, especially the companies that deal in business-to-business.
"We have therefore developed this service because we see a lot of small businesses avoid LinkedIn because they do not have the time or understanding, as well as those with other constraints that may put them at a disadvantage of developing and effective LinkedIn marketing campaigns.
By raising awareness of both the potential opportunities of LinkedIn and the best ways to manage it, we hope to help small businesses to avoid the mistakes that can develop with a ineffective campaign.
For more information on Transformational Outsourcing and their LinkedIn management services, visit: http://www.transformationaloutsourcing or contact Bob Levin at robertlevin(at)transformationaloutsourcing(dot)com
About Transformational Outsourcing:
Transformational Outsourcing is one of the leading Social Media Marketing companies in South Florida, and can offer small businesses a variety of online marketing services that can help clients get noticed, build their credibility and stand out from their competition. They offer a wide range of social media and marketing services including LinkedIn profile management, blogging, facebook management, twitter management, email nurturing, writing PR releases and blogging.