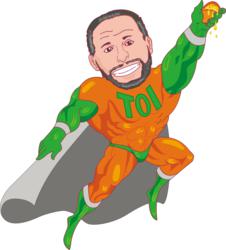 This LinkedIn service is sorely needed by busy executives who either do not have the time or the inclination to create a professional written resume
Boca Raton, FL (PRWEB) February 26, 2013
Transformationaloutsourcing.com, a leading Social Media Marketing firm in South Florida has a new LinkedIn makeover service that will allow busy executives the opportunity to have a robust profile. The service will include both a "makeover" of an existing profile or a new profile for professionals that not created a LinkedIn resume.
"This LinkedIn service is sorely needed by busy executives who either do not have the time or the inclination to create a professional written resume. We realized after speaking with our clients who want to network on LinkedIn but do not have a profile that is fitting of their background and credentials" explained Bob Levin of Transformational Outsourcing.
LinkedIn has become such an important business to business channel for most busy executives but the lack of a good profile can actually be a detriment. Transformational Outsourcing has developed a propriety questionnaire for their clients and a one to one interview quickly follows. One the profile and interview and been completed, the makeover occurs and the client can start his online network. LinkedIn has grown to over 160mm subscribers and remains the best way to do online networking.
About Transformational Outsourcing:
Transformational Outsourcing is one of the leading Social Media Marketing companies in South Florida, and can offer small businesses a variety of online marketing services that can help clients get noticed, build their credibility and stand out from their competition. They offer a wide range of social media and marketing services including blogging, facebook management, twitter management, email nurturing, writing PR releases and blogging.