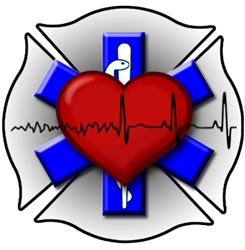 Royal Palm Beach, FL (PRWEB) June 22, 2013
First Response Training., a leading CPR and first aid training company offering courses to the medical and non medical company since 1991, announces the hiring of Transformational Outsourcing, a social media marketing company, to assist them in the marketing of their company.
Serving more than 200 companies in markets in South Florida, ranging from daycare centers, schools, electrical, gyms, utility, office supply medical offices (dentists. doctors, nursing homes, and surgical centers), First Response has been recognized as one of the best CPR and first aid training companies in Florida . For several years running, First Response Training has served the communities of South Florida, bringing to them life saving medical education.
Drawing on his unique Paramedic and critical care medicine background as a Cardiovascular Technician background obtained from US Navy, EMS, and Fire Department experience, Conor Devery, owner of First Response Training, has helped many leading companies develop Emergency Response Plans to deal with medical emergencies. First Response First Aid Training can deliver 'in house' training at any business venue and provide a competitive price for group training. The 'on site' training option is particularly cost effective for Companies that have several people requiring training at the same time. In addition to this there are many other benefits to arranging a first aid training course 'on site'. Employees can learn in an environment that they may have to respond to. Employers can schedule trainig during or after a regular day's work.
For more information on the First Response's training courses, please visit http://gotcpr.us/ or call Conor Devery at (561) 459-0221.
About First Response Training:
Based in West Palm Beach, Florida we have been teaching CPR and First Aid Courses to the medical and non medical community since 1991. Our unparalleled service, competitive prices, and overall value are why our customers keep returning. We look forward to your patronage.
First Response Training. LLC was started to bring quality CPR and lifesaving education to two groups in the community: – medical providers and the non medical community.
About Transformational Outsourcing:
Transformational Outsourcing is one of the leading Social Media Marketing companies in South Florida, and can offer small businesses a variety of online marketing services that can help clients get noticed, build their credibility and stand out from their competition. They offer a wide range of social media and marketing services including blogging, facebook management, twitter management, email nurturing, writing PR releases, SEO and blogging. For more information, please visit http://www.transformationaloutsourcing.com.