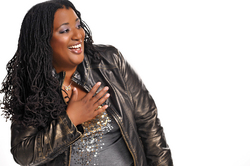 For many of us, Social media has become a part of our daily lives, and it has changed the way we conduct business
Riverside, CA (PRWEB) October 12, 2010
Social Media Saturdays are weekly small group workshops, designed to help businesses, non-profits, and individuals begin to develop a social media marketing strategy.
"For many of us, Social media has become a part of our daily lives, and it has changed the way we conduct business," said Lawson. "Social Networking sites have not only changed the way we communicate, but the way we connect with one another, consume our news, and organize our lives."
Attending a conference with hundreds and sometimes thousands of attendees provides wonderful thought starters. Social Media Saturdays is designed to not only introduce the trends, but to help attendees develop research skills, learn about community building, and begin the process of creating their own social media marketing strategy in small, more intimate groups.
Social Media Saturdays is an affordable opportunity to work with Cheryl, who also teaches a ten week social media marketing course at the University of California Riverside. The class is designed to help others to understand the emerging trends, and begin to develop their own strategies.
The workshops will be held in Riverside, CA at the historic John J. Hewitt House and later in the year in Tulsa, OK at a venue to be determined.
Registration is now open, click on the link below to reserve your seat.
About Cheryl Lawson
Cheryl Lawson is the owner and founder of event planning and marketing firm, Party Aficionado, and creator of the Event Planning Tools mobile app. Party Aficionado helps companies develop social marketing strategies both online and face-to-face, using full event coordinating capabilities, and coaching to help companies cultivate their audience before, during, and after events. Cheryl also teaches Social Media Marketing courses for the University of California Riverside and she is the Founder of SocialMediaTulsa.org.
###