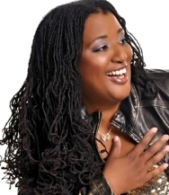 Tulsa, OK (PRWEB) June 30, 2011
Cheryl Lawson is the owner and founder of social marketing firm, Party Aficionado and creator of the Event Planning Tools mobile app. Party Aficionado helps companies develop social marketing strategies both online and face-to-face, using full event coordinating capabilities and coaching to help companies engage their audience. Cheryl, along with her Twitter-savvy dog, is also a self published Children's book author of The Adventures of Precious the Dog series, and she is the mastermind behind Social Media Tulsa.
As a professor and curriculum developer, Cheryl is often asked to speak on the following topics: Social Media Marketing, Using Online News Releases, How to 'Werk' a Networking Event, Connecting with Your Fans, Followers, and Friends Using Events , My Dog Tweets, Social Media and Pet related Businesses, and Small Business Tips for Big Business.
"Cheryl was a guest presenter for Tulsa Young Professional's LED (Leadership, Education, and Development) series. Her knowledge on social media and networking is unmatched. Her presentation was informative and entertaining. I highly recommend her for any company or individual that needs to strategize an online social presence. She is a natural teacher with the ability to engage and entertain while educating," Katy Hall, MBA, CPSM
Conference organizers with 'call for speakers' can contact Cheryl directly from the site. Fellow Tumblrs can hit the follow button to keep up with Cheryl and her projects.
More About Cheryl Lawson
As a professor, Cheryl teaches Market Research, Electronic Marketing, and Social Media Marketing courses for the University of California – Riverside and Meeting and Events Management courses for Devry University Online. To hire Cheryl Lawson to speak, visit cheryllawson.co
###