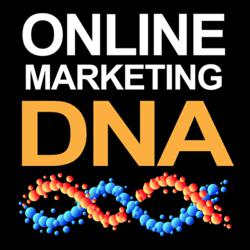 Social media networking is one of the most powerful and affordable approaches for marketing products or services and launching successful online advertising campaigns.
Orange, CA (PRWEB) November 21, 2012
Online Marketing DNA (OMDNA) has added social media coaching to their line of marketing packages for small business owners. Coaching sessions focus on teaching entrepreneurs how to tap into the power of networking groups to expand Internet presence and fortify customer relationships.
OMDNA founder, Simon Volkov, aims to help entrepreneurs develop a clear social media plan to acquire referrals and bolster sales using proven social marketing strategies.
"Social media marketing options often leave business owners feeling overwhelmed and confused," states Volkov. "We take a practical approach focused on each client's specific niche and coach them as they build their social networks."
In today's digital society it has become prerequisite to connect with consumers in as many places as possible. Most owners are familiar with Twitter, Facebook, and LinkedIn, but are missing out on other niche networks that are valuable to their business. Social media training is an efficient way to tap into lesser known resources and master networking skills.
Learning how to create a powerful networking presence and understanding the best practices for engaging with members is essential for every business owner. Choosing the best social media networks and deciding where to invest time and resources is the first step of the process.
Receiving social media marketing coaching lets owners quickly implement strategies and avoid costly pitfalls. "Business owners who obtain social media training are able to save time and money because they have a road map and a mentor to provide guidance," states Volkov. "They can reach their destination faster because they know where they are going and what needs to be done."
OMDNA currently offers two coaching packages. Clients can participate in social media marketing video training or receive one-on-one coaching. Clients can also elect to combine video training with personal coaching sessions.
Customized coaching packages are focused on helping entrepreneurs improve networking skills and convert network members into paying customers. Personal coaching is a good approach for those new to social media and those who want to stay abreast of this constantly evolving online marketing strategy.
"Social media networking is one of the most powerful and affordable approaches for marketing products or services and launching successful online advertising campaigns," states Volkov. "To fully capitalize requires a strong understanding of the best practices and how to manage each."
Entrepreneurs can bypass the time-consuming and expensive trials and tribulations by taking advantage of social media marketing training. Everyone performs better when they have a mentor who can guide them through the process and provide proven marketing strategies.
Small business owners who have struggled with social media will find OMDNA coaching sessions to be an enjoyable way to learn about and implement strategies into their current marketing plan.
Social media training classes are limited in size to ensure clients obtain the highest level of training. At present, OMDNA has a few openings in their upcoming program. Those who are unable to get enrolled can request to be placed on the waiting list for future coaching sessions.
About Online Marketing DNA
Learn how to get the most out of networking groups from Online Marketing DNA. Our social media coaching packages teach entrepreneurs how to build a solid social presence by utilizing proven methods. Reserve your space today at Online Marketing DNA.