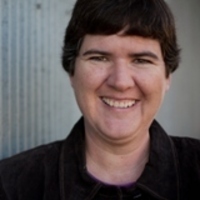 Social Media is about all the ways we create and share with each other
Tulsa, OK (PRWEB) February 21, 2011
Tulsa area thought leaders, internet marketers, PR specialists, and tech enthusiasts will all gather for an afternoon of sharing knowledge, and sparking ideas.
"Social Media is about all the ways we create and share with each other," stated Becky McCray, keynote speaker.
Social Media Tulsa is a community that invites its members to gather and talk about the impact of Social Media on business, news, entertainment, sports, non-profit, and other areas of everyday life. Since last June, the group has met monthly, exploring and promoting the many exciting companies and venues in the city of Tulsa.
The first Social Media Tulsa Conference seeks to educate, engage, and enliven the community. Breakout sessions will allow attendees to select the topics that are of interest to them. The speakers will share their unique stories of success in using social networks for business, non-profit, job hunting, or following their passions.
The official charity partner of the conference is Breast Impressions, Inc. Breast Impressions' mission is to increase breast cancer awareness and fundraising to support breast cancer education, prevention, and treatment. Using the social giving site Give a Tweet, attendees, companies, and supporters can donate, or match cash donations to support Breast Impressions. A portion of the proceeds from the conference will also be donated.
Conference speakers include: Mandy Vavrinak, Doug Stewart, Michael D. Butler Sr., Ronald Skelton, Lori Cain, Marty Coleman, Heather Cupp, Carlos Moreno, Cheryl Lawson, and others. Becky McCray, rural entrepreneur, small town business owner, and social media consultant will be the keynote speaker.
Social Media Tulsa Conference organized by event specialist, Cheryl Lawson of Party Aficionado LLC., includes lunch, keynote speakers, breakout sessions, exhibits, and a cocktail reception.
Sponsors and media partners are joining forces to help make Social Media Tulsa Conference a success.
"We appreciate Cheryl for organizing this awesome opportunity for Tulsans who want to learn more about social media and rub elbows with the movers and shakers in the #SMTulsa community. Hope to see you all at the conference," stated Lori Cain, residential realtor and speaker.
"Join #SMTulsa conference 3-24-11 http://bit.ly/hhwF5D " is the official Tweet.
To register for Social Media Tulsa conference click on the link below, or visit SocialMediaTulsa.org
About Social Media Tulsa:
It all began with Social Media Day Tulsa at Fat Guys Burger Bar in the historic Greenwood district.
Social Media Tulsa is a community that invites its members to gather and talk about the impact of Social Media on business, news, entertainment, sports, nonprofit, and any other areas. You don't have to be an expert to join. Social Media and social networking is new and growing and no one can claim to know it all. Collectively, we can share knowledge. To learn more and join the meetup group visit http://socialmediatulsa.org/.
About Party Aficionado
Party Aficionado is the leading social marketing firm. We help you share your story using event marketing, social media marketing, internet marketing, and PR.
Learn more visit http://www.partyaficionado.com/.
# # #