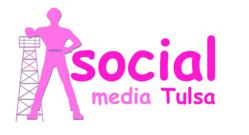 Tulsa, OK (PRWEB) October 06, 2011
Social networking sites like Twitter, Facebook, Youtube, Foursquare, and Google Plus have forever changed the way we communicate, connect, and consume information.
Social Media Tulsa, the area's most active social media group, has rapidly become the place for thought leaders and newbies alike to share social media's best practices while going beyond the technology.
On October 20, 2011, Social Media Tulsa will host the very first Social Media Summit at Tulsa Tech - Health Sciences Center, 3350 South Memorial Drive.
#SMTulsa founder, Cheryl Lawson, will begin by getting attendees acquainted with the nuances of social networks and help them to begin to create a strategy, pick which sites work best, and how to best manage the time investment.
PR and Communications specialist, Mandy Vavrinak will then demonstrate the importance of creating content for a brand/project.
Web Designer, Carlos Moreno will take attendees from zero to sixty, using Wordpress to run a website: From installing Wordpress and installing a theme to creating pages and posts.
Just added. Mark Horvath aka @HardlyNormal on Twitter has joined the lineup to to share how Invisiblepeople.tv uses social media to end homelessness.
"If you've been struggling to get started with social media, and you're not sure how to consistently find things to blog, tweet, or post, or if you want to learn a few tips and tricks about Wordpress, the #SMTulsa Social Media Summit is for you." said Cheryl Lawson.
As a part of the registration fee attendees will receive a "Turn Tulsa Pink" t-shirt.
Judi Grove will also be on hand to share the many events and dates of the "Turn Tulsa Pink" campaign.
Business owners, non-profit managers, current and post grad students are encouraged to attend.
Registration is open to the public and special pricing is available to Social Media Tulsa Meetup Denizens.
About Social Media Tulsa
Social Media Tulsa: It all began with Social Media Day Tulsa 2010 at Fat Guys Burger Bar in the historic Greenwood district. Social Media Tulsa is a community that invites its members to gather and talk about the impact of Social Media on business, news, entertainment, sports, nonprofit, and any other topics. To learn more visit http://socialmediatulsa.org/.
Cheryl Lawson is the owner and founder of event planning and marketing firm, Party Aficionado, and creator of the Event Planning Tools mobile app. Party Aficionado helps companies develop social marketing strategies both online and face-to-face, using full event coordinating capabilities, and coaching to help companies engage their audience. Cheryl is also a self published Children's book author of The Adventures of Precious the Dog series, and is the founder of Social Media Tulsa. To learn more visit http://www.partyaficionado.com/.
Carlos Moreno
Carlos Moreno is a graphic designer, web developer, an entrepreneur, and a magic-bean buyer. He has built websites for the likes of Rib Crib, Tulsa County, The Tulsa Oilers, Circle Cinema, Kathy Taylor, Cindy W. Morrison, Performance Magazine, and has worked with several local publishing companies and entrepreneurship organizations. Mr. Moreno now works with endcap, the 3rd place global winner of the 2010 Startup Weekend 'Global Startup Battle' competition sponsored by the Kauffman Foundation). He has also started his own business, Auryn Creative, which provides a full suite of design and consulting services for companies and individuals by which they are inspired. http://www.auryncreative.com/.
Mandy Vavrinak
Mandy Vavrinak often says that Crossroads Communications, LLC, is a business she never intended to start, though it now defines professionally who she is and personally how she interacts with much of the world. Mandy has extensive experience in connecting people to markets, places, spaces and to the ideas they need and want to explore. She uses an integrated marketing and public relations approach that includes traditional media and new media, visual mapping and social media planning and execution, and she's passionate about strategy before tactics. She gets a "tingly, bubbly" feeling when she hears a story that she knows needs to be told, and she loves finding the right audiences and avenues to tell the personal and professional stories of other people, brands and businesses. She's been doing what she does for almost 20 years, she's a busy mom of 4 and an unashamed lover of chocolate and shoes. She blogs about marketing and PR on her website http://mandyvavrinak.com/.
The Turn Tulsa Pink movement is part of the Pink Heals Tour International – a countywide effort to honor and support all the women and children in local communities, businesses, and families who have battled or lost their battle to cancer. "As the only city in the nation to have four different pink emergency vehicles, we have been overwhelmed by the support of the community.We are looking forward to a week full of events and for Tulsa to show its true color, Pink," says Judi Grove, Chairwomen for Turn Tulsa Pink. To learn more visit http://www.turntulsapink.org/.
###