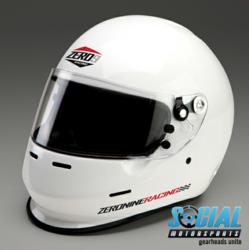 Socialmotorsports.com is the site for anyone who likes to work on or "play" with cars
Winston Salem, NC (PRWEB) May 25, 2011
A new website for automotive enthusiasts will launch on Monday, May 30, 2011. Socialmotorsports.com is a new take on automotive group buying. You won't find deals on Social Motorsports for spa days, massages or sky diving lessons. Social Motorsports will offer a powerful, social environment to facilitate group deals for auto enthusiasts on the services and products that enthusiasts want.
Socialmotorsports.com works with automotive aftermarket vendors to create fantastic Motorsport Deals and offer to the site's users. Automotive enthusiasts can sign up for a free account and pick a vehicle to place in his/her 'garage' and they will receive weekly Motorsport Deals based on their selection. The user can then decide if they want to purchase the Motorsport Deal. Once a minimum number of units is sold, the deal is live and the purchasers can redeem their goods from the vendor directly. Users are encouraged to sign up for email alerts leading up to May 30th, 2011 and register to win a GoPro Motorsports HD camera.
The mission of Social Motorsports is to make motorsports more affordable for automotive enthusiasts and to easily help gearheads unite and increase their group/social buying power. "Socialmotorsports.com is the site for anyone who likes to work on or "play" with cars. Motorsports is typically an expensive hobby, we just want to make it a little cheaper, one deal at a time!" says founder David Phillips. Users of the site can also use the socialmotorsports.com message forums to suggest Motorsport Deals or connect with other enthusiasts.
The first Motorsport Deal will feature a brand new Zero Nine Racing Z9-APX (Apex) Tri-Weave® SA2010 helmet offered by K1RaceGear.com. Social Motorsports already has a number of deals lined up, but are always looking to partner with companies that sell goods/services targeting automotive enthusiasts. Initial vendors include Cool Shirt, Pyrotect, TrueChoice Motorsports, PipercrossUSA, PAP Parts and K1RaceGear.
###