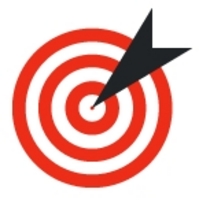 In the next five years, the SN-Multiplier that a company gets out of each contact with consumers will be one of the most important measures of success and ROI improvement available. The contact can start in any online communication - website, e-mail, fan page, search ads, and more
Los Gatos, CA (PRWEB) July 22, 2009
SN-Reach (http://www.snreach.com), leaders in revenue growth and marketing analytics through social networks, is projecting that there is a core consumer group of 18% that define the horsepower behind the word-of-mouth spread that occurs in social networks, and has developed a new analytic solution for this group, designed specifically to work across 4+ generations of viral sharing. These high-influence consumers are essentially what Malcolm Gladwell introduced as "mavens" in his book "The Tipping Point", and SN-Reach's significant solution regarding this group coincides with the recent milestone of Facebook eclipsing the 250 million user mark.
"Facebook has the kind of reach now where it's possible to gain a massive social network multiplier effect," says Keith Rose, CMO of SN-Reach. "Because of Facebook's expansive growth, they have a platform that allows companies to impact up to 8,000 friends from a single individual. Having analytics to find what performs strongest across multi-generations of sharing is pivotal to success, and that's what SN-Reach and its SN-Multiplier Analytics do best."
A generally accepted principle in marketing is that word-of-mouth testimonials is one of the most powerful ways of moving products, and understanding this aspect completely within social networks will allow companies to succeed. The individuals that create the largest viral sharing impact across multiple generations are mavens, and SN-Multiplier Analytics is becoming the de facto measuring tool for this group in social networks.
"In the next five years, the SN-Multiplier that a company gets out of each contact with consumers will be one of the most important measures of success and ROI improvement available. The contact can start in any online communication - website, e-mail, fan page, search ads, and more," says Rose. "Getting consumers to share what they've found with their friends and being able to track it across multi-generations is the competitive edge SN-Reach gives companies. What's pivotal to success is how rapidly this maven group hears about you and decides to ignite the sharing process in a big way.
"Finally companies can let the data tell them what's working and what's not. We recently had a large client with over one million fans find out that 95% of their links on their fan page were not viral. That gives companies an ability to focus on what's working and be fearless about shifting away from content that is junk, to replace it with material that's viral, relevant and gets shared."
SN-Reach recognizes that this dynamic is constantly evolving, constantly spreading, and it is going to take a new level of creativity to design content that mavens share in a big way. Says Rose: "Companies need to constantly measure these multipliers to find what works best in the web 2.0+ environment - this will define the winners from the losers in social networks." For more information about SN-Multipliers or analytics for social networks, contact Keith Rose at krose(at)snreach(dot)com.
About SN-Reach
SN-Reach is the leader in integrated social network marketing analytics and growth. We maximize success by growing and measuring our clients' social sharing multipliers, which enables them to fully monetize their websites, e-mails, search ads and Facebook pages via optimized viral spread. Our technology includes "Like it? Share it!" sharing platforms and multi-generation analytic engines that expand and monitor virality and ROI across Web 2.0 and 1.0 ecosystems.
# # #