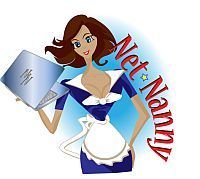 "I am very honored to have such a large support system of family, friends and colleagues who believe in what I do. Social Networking is my passion, and I enjoy sharing it with everyone." Lanae Paaverud, Social Networking Nanny
Shakopee, MN (PRWEB) November 18, 2010
From among thousands of contestants, Lanae Paaverud, the Social Networking Nanny (http://www.SocialNetworkingNanny.com) has been ranked #30 in StartupNation.com's 2010 Leading Moms in Business competition (http://www.startupnation.com/leading-moms-in-business), sponsored by Infusionsoft (http://www.infusionsoft.com).
Over 709,000 votes were cast in support of the 2010 contestants, reflecting immense interest and supportiveness for moms building businesses at the same time they tend to their families.
"There's been a sea change among moms as they've come to realize that adding entrepreneurship to their lives brings exhilaration and immense gratification, not to mention supplemental—sometimes primary—income to their families in these dicey economic times," says Rich Sloan, chief startupologist and co-founder of StartupNation.
"I am very honored to have such a large support system of family, friends and colleagues who believe in what I do. Social Networking is my passion, and I enjoy sharing it with everyone." Paaverud was also named a Social Savvy Mom by StartupNation, and her interview 'Ahead of the Curve' can be found here - http://www.startupnation.com/series/154/9632/social-media-savvy-moms.htm
The winner's profile for Lanae Paaverud/Social Networking Nanny can be found at http://www.startupnation.com/leading-moms-in-business/contestant/7998/index.php
The 2010 Leading Moms in Business ranking, conducted in collaboration with Ladies Who Launch (http://www.ladieswholaunch.com) and The National Association for Moms in Business, highlights some of the dominant trends, motivations and attributes among moms in business. They include:

A great eye for providing attractive discounts, coupons, savings and value, all especially important to consumer moms of the recession era.
A likelihood to come up with innovative products and solutions to address the challenging maze of motherhood. It's an environment that demands resourcefulness.
Conscience-driven business, where "doing well" is just fine, but the real rush comes from doing good.
The attraction of being your own boss looms large for moms wanting to take control they just can't find in a day job.
Sustainable solutions and responsible business practices are increasingly paramount.
Making the most of social media for business benefit is seemingly a birthright for the socially adept moms.
About StartupNation
StartupNation provides over 175,000 pages of business advice and networking for entrepreneurs and serves millions of entrepreneurs annually. StartupNation is a free service founded by entrepreneurs for entrepreneurs with the intention of providing a one-stop shop for entrepreneurial success, including blogs from a host of experts, podcasts, webcasts, eBooks such as Start Your Own Mom Business award-winning step-by-step advice, and more.
StartupNation co-founders, Rich Sloan and Jeff Sloan, are two of the country's leading small business experts. The Sloan brothers speak frequently at entrepreneurial forums and recently hosted a Public Television special helping people transform their passions into business opportunities. They are authors of StartupNation: Open for Business, published by Doubleday. The Sloan brothers are regularly quoted and featured in media such as The New York Times, Wall Street Journal, Fortune Small Business, Entrepreneur Magazine, CNN, CNBC, MSNBC, FOX News and many others.
About Infusionsoft
Infusionsoft, the leader in marketing automation software for growing small businesses, empowers entrepreneurs to grow smarter and faster through targeted marketing that automatically adapts to prospect and customer behavior. Infusionsoft is the first to combine email marketing and CRM in one app that's driven by a powerful automation engine. The privately held, three-time Inc. 500 company is based in Gilbert, Ariz. and is funded by Mohr Davidow Ventures and vSpring Capital.
For more information, press only:
For StartupNation, contact Rich Sloan via email at rich at StartupNation dot com or by phone at 248-430-1002.
###